Pfizer sued by retailers for generic Lipitor delay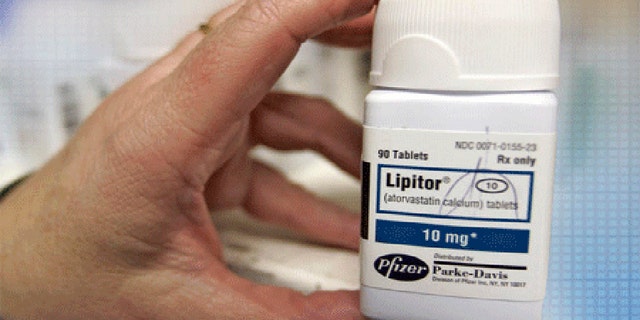 Five big U.S. retailers filed an antitrust lawsuit against Pfizer Inc and India's Ranbaxy Laboratories Ltd on Thursday, accusing them of conspiring to delay sales of generic versions of Lipitor, the best-selling drug in history.
Walgreen Co, Kroger Co, Safeway Inc, SuperValu Inc and HEB Grocery Co accused the defendants of running an "overarching anticompetitive scheme" to keep generic versions of the cholesterol drug off the market until November 30, 2011, 20 months after the original patent expired.
They said the defendants did this by obtaining a fraudulent patent, engaging in sham litigation, entering a price-fixing agreement to delay cheaper generics, and entering arrangements with pharmacy benefit managers to force retailers to buy more Lipitor, whose chemical name is atorvastatin calcium.
"Because of defendants' scheme to delay and suppress generic Lipitor competition, in whole or in part, plaintiffs have paid hundreds of millions of dollars more for atorvastatin calcium than they would have paid," according to the complaint, which seeks triple damages and other remedies.
The lawsuit was filed in federal court in Trenton, New Jersey.
Pfizer denies the plaintiffs' claims and will defend itself vigorously, spokesman Christopher Loder said.
"We are confident that Pfizer's procurement and enforcement of its Lipitor patents was at all times proper and lawful," he added.
Ranbaxy did not immediately respond to requests for comment.
A lawyer for the plaintiffs also did not immediately respond to a request for comment.
The lawsuit resembles antitrust cases brought against Pfizer and Israel's Teva Pharmaceutical Industries Ltd by the same plaintiffs, and by CVS Caremark Corp and Rite Aid Corp, over delays in generic versions of the antidepressant Effexor XR.
Pfizer and Teva have denied wrongdoing in those cases, which were also filed in Trenton.
Lipitor sales in 2011 totaled $9.6 billion, accounting for about one-seventh of Pfizer's total revenue.
In the first quarter of 2012, however, Lipitor sales fell roughly 42 percent to $1.4 billion from $2.39 billion a year earlier, a drop that Pfizer attributed almost entirely to the loss of U.S. exclusivity.
Pfizer is based in New York. Ranbaxy has U.S. offices in Princeton, New Jersey. Walgreen is based in Deerfield, Illinois; Kroger in Cincinnati; Safeway in Pleasanton, California; SuperValu in Eden Prairie, Minnesota, and independently owned HEB in San Antonio.
The case is Walgreen Co et al v. Pfizer Inc et al, U.S. District Court, District of New Jersey, No. 12-04115.