Pfizer, J&J Alzheimer's drug fails one of four big trials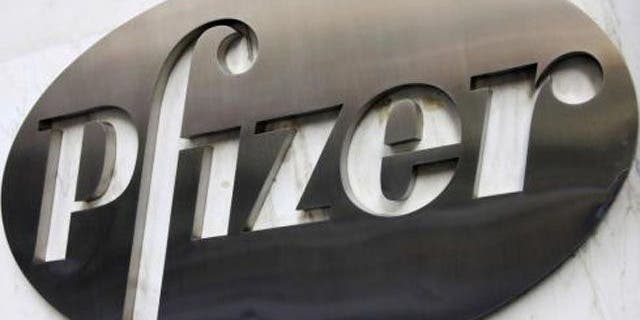 Pfizer Inc said on Monday that its experimental Alzheimer's disease treatment failed to prove effective in one of four high-stakes late-stage trials in patients with mild to moderate forms of the memory-robbing disease.
The trial involved people who carry a variation of a gene called ApoE4 that makes them far more likely to develop Alzheimer's disease. Pfizer said it and its partner Johnson & Johnson would continue with three other late-stage trials of their medicine, called bapineuzumab, based upon a review by independent safety monitors.
The drug failed to improve cognitive and life function, the primary goals of the trial, compared with patients taking placebos.
Alzheimer's is the most common form of dementia and the sixth leading cause of death in the United States. An estimated 5 million Americans are believed to have the disease. An estimated 36 million people worldwide are believed to have dementia, including Alzheimer's disease, Pfizer said.
Morningstar analyst Damien Conover said he was not surprised by the failure of the bapineuzumab trial, given the especially high-risk patients involved.
"When people look at the potential for bapineuzumab, the average expectation out there was about 20 percent that it would be approved," Conover said. "If it were to do well, people were anticipating that it would do well in the ApoE4 non carriers, so the odds of this one being successful were even lower."
Pfizer said in a statement that a serious side effect of treatment appeared to be edema, or swelling in the brain, as detected by magnetic resonance imaging. The same side effect was seen in mid-stage trials of bapineuzumab, prompting researchers to shift patients to smaller doses of the drug in far larger Phase III trials.
The failed North American trial was supervised by J&J, which is also heading another Phase III trial in North America involving patients who do not carry the ApoE4 gene variation. Pfizer is conducting a pair of overseas Phase III trials, also involving both ApoE4 carriers and non-carriers.
Bapineuzumab, an injectable monoclonal antibody, works by attacking a protein called beta-amyloid that is believed by many researchers to be a leading cause of Alzheimer's disease.
Most industry analysts have held out little hope that the Pfizer/J&J drug or a similar one being developed by Eli Lilly and Co called solanezumab would succeed in their primary goals of improving cognitive and life function. That is because patients in all the studies already have symptoms and therefore have brain damage that would be difficult to reverse.
Many are holding out hope, however, that bapineuzumab and solanezumab may provide some secondary benefits, such as delaying loss of memory, especially in patients with mildest symptoms. In that case, the drugs might have potential for blockbuster sales because current medicines do not appreciably slow progression of the disease.
Data from the failed trial and from the companion J&J-led study of ApoE4 noncarriers is scheduled to be presented in September at a meeting of the European Federation of Neurological Societies in Stockholm. Limited data from the two trials is expected to be released by Pfizer before the meeting.
"While we are disappointed in the results of this first study, the Phase 2 (mid-stage) trials suggested that ApoE4 non-carriers may have a better chance of benefiting from bapineuzumab than ApoE4 carriers," J&J said in a statement. The company said results of its companion study in non-carriers due later this summer "will shed more light on this possibility."
Pfizer shares were down 1.5 percent in extended trading to $23.25. U.S. traded shares of Irish drugmaker Elan, which has a longstanding financial interest in the drug, fell nearly 17 percent to $11.25. J&J shares eased 0.4 percent to $67.82.