Perfume: The real reason French women stay so thin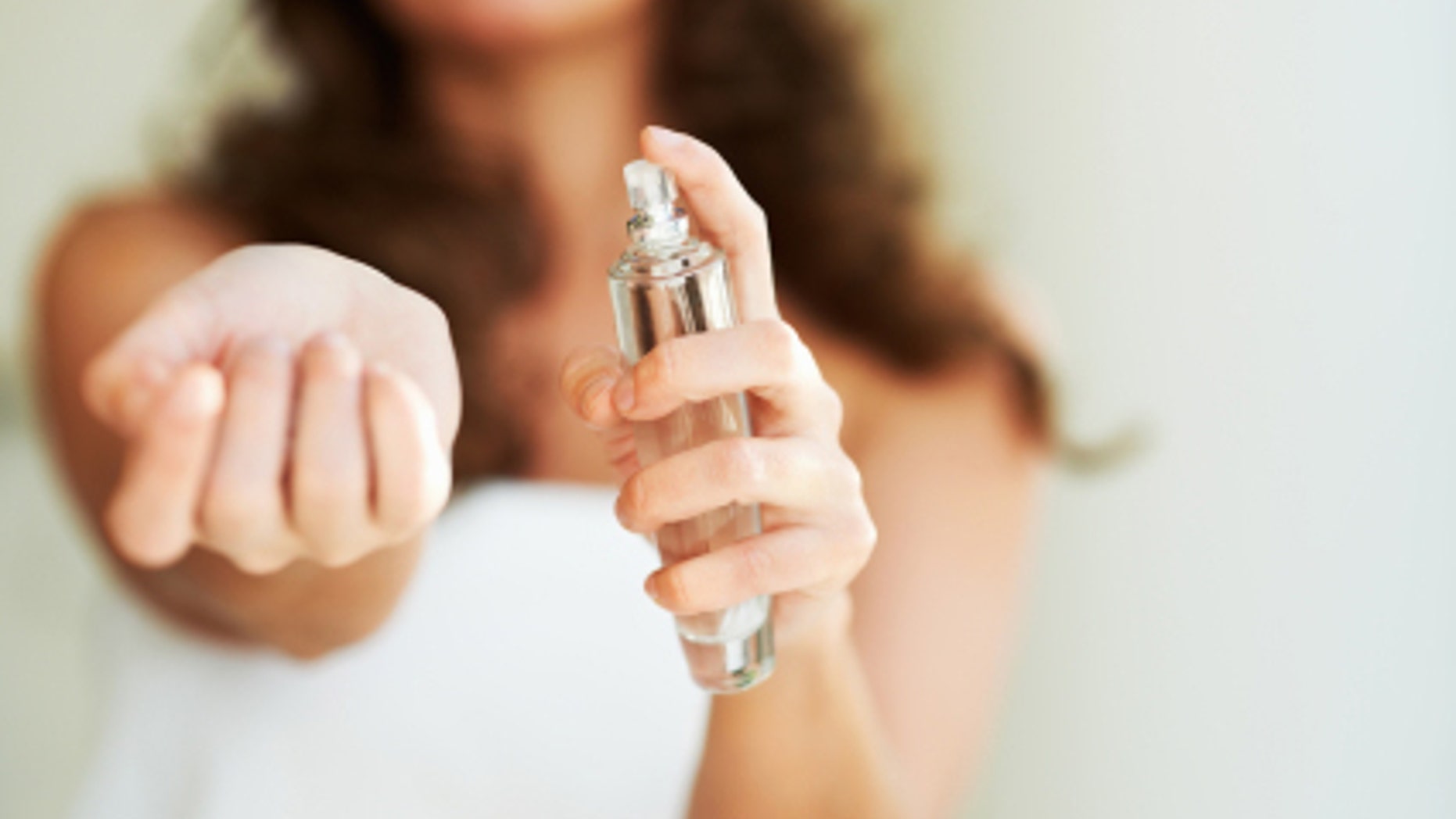 There's no doubt that certain smells can make you lose your appetite. (Ever catch a whiff of a New York City subway on a hot summer day? Vile.) Turns out there may be a way to produce a similar (but less offensive) effect: makers of a new French fragrance claim that smelling a pretty perfume can lead you to eat less and look slimmer.
The perfume, Veld's Prends-Moi (or "take me" in English), bills itself as the "world's first slimming perfume." According to company data, 75 percent of testers experienced fewer food urges by spritzing the scent on in the morning and in response to cravings, and massaging it on problem areas twice a day.
Moreover, 82 percent of testers reported feelings of comfort–a side effect welcomed by emotional eaters who tend to turn to food for comfort (raising my hand). Skeptical? Here's what makes this potion potent, according to its makers:
1. Appetite-curbing scent: Prends-Moi also contains betaphroline, an ingredient said to stimulate skin cells to release b-endorphins, chemicals in your body that send feel-good signals to the brain. The brand claims that these pleasurable feelings will curb the need to eat compulsively. (Read up on other tricks to effectively suppress your appetite.)

2. Slimming ingredients: Prends-Moi contains caffeine, carnitine, and spirulina extract (algae), ofte
n found in anti-cellulite products. Because these elements are said to help break down fat when massaged on problem areas, Veld's claims that topical application of Prends-Moi helps slim.
Experts Answer: Does It Work?
Could Prends-Moi be the real reason French women don't get fat? Slim chance, says scent psychologist Avery Gilbert. The product may stimulate skin cells to release endorphins—to some degree, he says. But enough to send a message to the brain, creating a sense of well-being that leads to weight loss?
"It's quite a stretch," says Gilbert.
However, there may be some science behind Prends-Moi notes. "Odors can be used to help people lose weight." says Dr. Alan Hirsch, director of the Smell and Taste Treatment and Research Foundation in Chicago, whose studies have shown that food flavors—green apple, banana, and peppermint—are more effective than non-food scents, including florals, for weight loss.
Prends-Moi has notes of bergamot, mandarin, grapefruit, ylang-ylang, jasmine, lilac, vanilla, patchouli, and sandalwood—a lovely, citrusy-floral-woodsy blend "The grapefruit, mandarin, and vanilla in this fragrance may have some effect," he says. A separate study from Osaka University in Japan found that rats exposed to grapefruit oil three, times a week for 15 minutes intervals, not only had less of an appetite, but also lost weight.
So maybe there was something to that grapefruit diet: Its zesty scent. (Use grapefruit and any other scents your nose desires to make your own scent.)

Because the brand offers none of their own research to substantiate the fat-blasting power of Prends-Moi, we asked dermatologist Dr. David E. Bank, to weigh in.
"Caffeine, carnitine, and spirulina supposedly work by reducing the storage of lipids and promoting collagen production, which will decrease fat and cellulite," he says. They have a temporary firming and plumping effect on the skin, smoothing out the appearance of cellulite, but that vanishes once you stop using them, he says.
Bottom line: Prends-Moi is no magic bullet for weight loss—even if was developed in a country where women eat buttered croissants and drink copious amounts of wine—and stay slim. Le sigh. But if the mere act of spritzing on a fragrance keeps your hands out of the cookie jar, then by all means, spritz away. (It's harmless in comparison to the crazy cleanses being pedaled out there.)
How to Sniff Yourself Slim
Prends-Moi (roughly $53, velds.fr) is currently not available in the U.S. and according to Britain's Daily Mail, there was a 6,000-person waiting list when Prends-Moi hit the UK market.