People who eat less meat, but still some, get their own name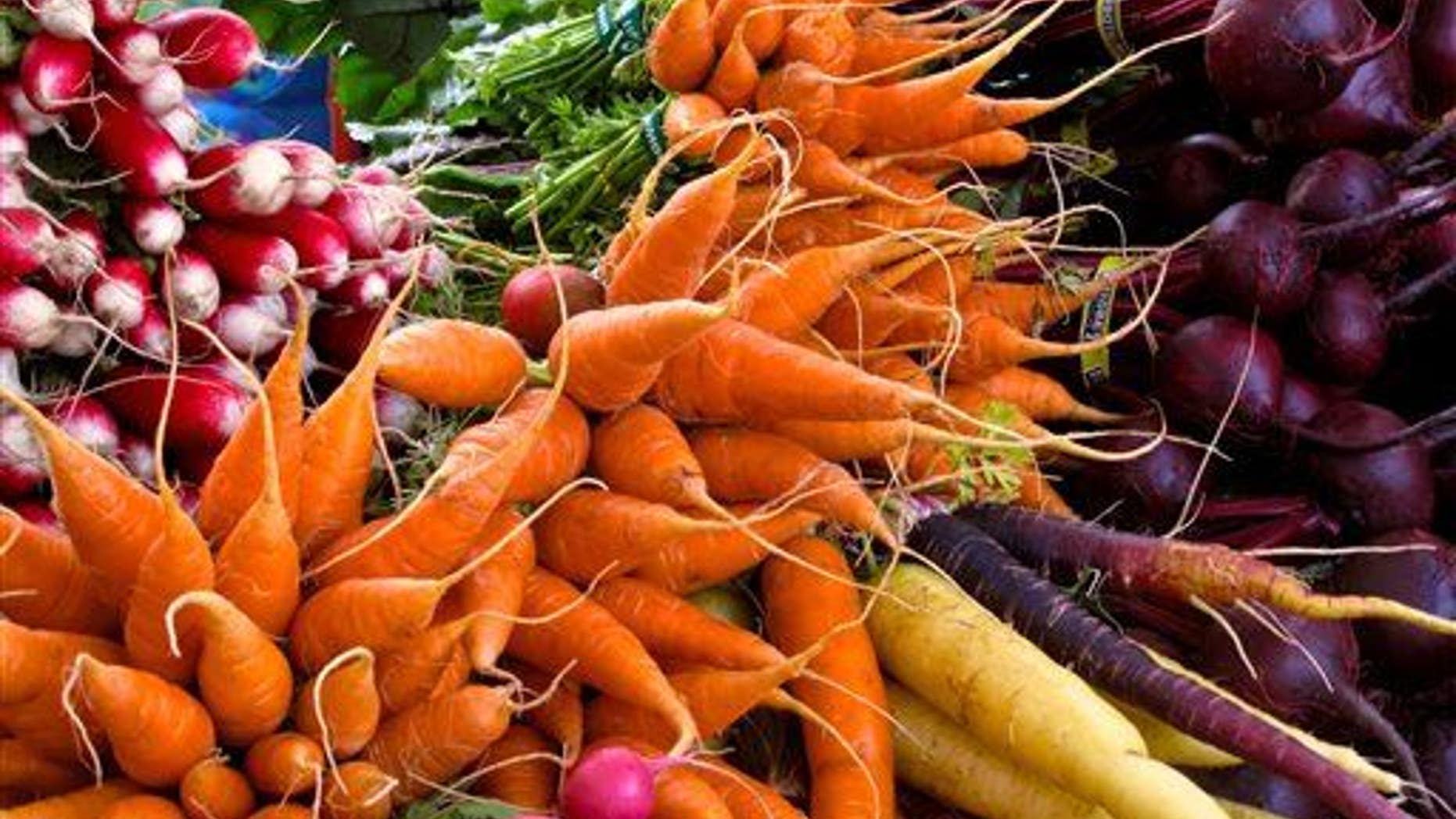 Given a variety of reasons not to eat meat these days—think health, climate change, worker and animal welfare—many people are limiting the meat on their menus. But it's a splintered movement, with some going vegan, others vegetarian, and still others simply reducing their intake of animal products.
This can lead to tensions, which is one reason 25-year-old Brian Kateman co-founded a movement called "reducetarianism," AlterNet reports. It's "an identity, community, and movement," he says, and its website sums it up: "Aspire to eat less meat? Then you're a reducetarian!" "Identifiers such as 'semi-vegetarian' and 'flexitarian' sound weak and inconsistent and describe individuals who primarily eat fruits and vegetables with the occasional inclusion of meat," Kateman notes.
The movement includes those people, as well as others who eat more meat, and "encourages (everyone) to gradually eat less meat." The reducetarian website calls on followers to make a pledge to eat less meat for a month; it suggests trying meatless Mondays or avoiding meat at dinner if you had it for lunch.
Unlike similar movements, reducetarianism isn't focused on just one philosophy, Kateman says: It advocates reducing meat intake for both ethical and health reasons. A crowdfunding campaign is working to bolster the movement, including sending "ambassadors" to schools.
(Perhaps the measured approach will help subscribers avoid a vegetarian pitfall: keeping it up for just a year.)
This article originally appeared on Newser: What to Call a Non-Vegetarian Who's Eating Less Meat
More From Newser