Pennsylvania company testing Zika vaccine on 160 volunteers in Puerto Rico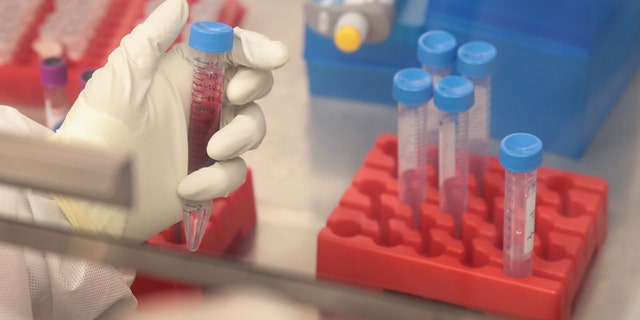 NEWYou can now listen to Fox News articles!
Inovio Pharmaceuticals of Plymouth Meeting, Pennsylvania, announced on Monday that it has started a clinical study of its experimental Zika vaccine in 160 healthy adult volunteers in Puerto Rico, the region of the United States with the highest incidence of people afflicted by the virus.
The island territory has declared a public health emergency because of the Zika outbreak, with the Centers for Disease Control and Prevention estimating that more than a quarter of the population will be infected by the end of 2016.
"The rapid progression of the Zika outbreak in Puerto Rico provides an immediate and unique opportunity to assess a preventive vaccine in a real world setting," J. Joseph Kim, Inovio president and CEO, told the Philadelphia Inquirer.
He added, "If the results are promising, we plan to meet with regulators in 2017 to map out the most efficient path forward to develop our Zika vaccine and help mitigate this widespread Zika outbreak that has expanded into the continental United States."
Currently, there are no approved vaccines or treatments to combat Zika. Several companies and academic groups have announced plans to develop Zika virus vaccines. Only Inovio's vaccine and one being developed by a U.S. government research group have started clinical trials with human subjects, the company told the Inquirer.
Unlike traditional vaccines, Inovio's Zika treatment doesn't use live or dead virus, instead it is composed of a synthetically-created DNA sequence to trigger the same sort of immune system response in humans that the live virus would spark, according to Kim.
Inovio is working with the South Korean biotech firm, GeneOne Life Science on the vaccine, as well as with academic researchers.
Previously the company tested its Zika vaccine on mice and monkeys with positive results. Inovio also began a human trial involving 40 healthy adults at three locations in the U.S. and Canada in June.
Zika, which is transmitted primarily through Aedes Aegypti mosquitoes but also through sexual contact, has been spreading throughout Latin America and the Caribbean for the last year and a half.
The virus causes mild flulike symptoms in most people who are infected, but it has also been linked to microcephaly – a condition in which infants are born with abnormally small craniums – Giullain-Barré syndrome and other neurological issues.
Currently, the only known local transmissions of the Zika virus in the U.S. have occurred in Florida and Puerto Rico.