Parents of infant covered in large black moles raising money for laser removal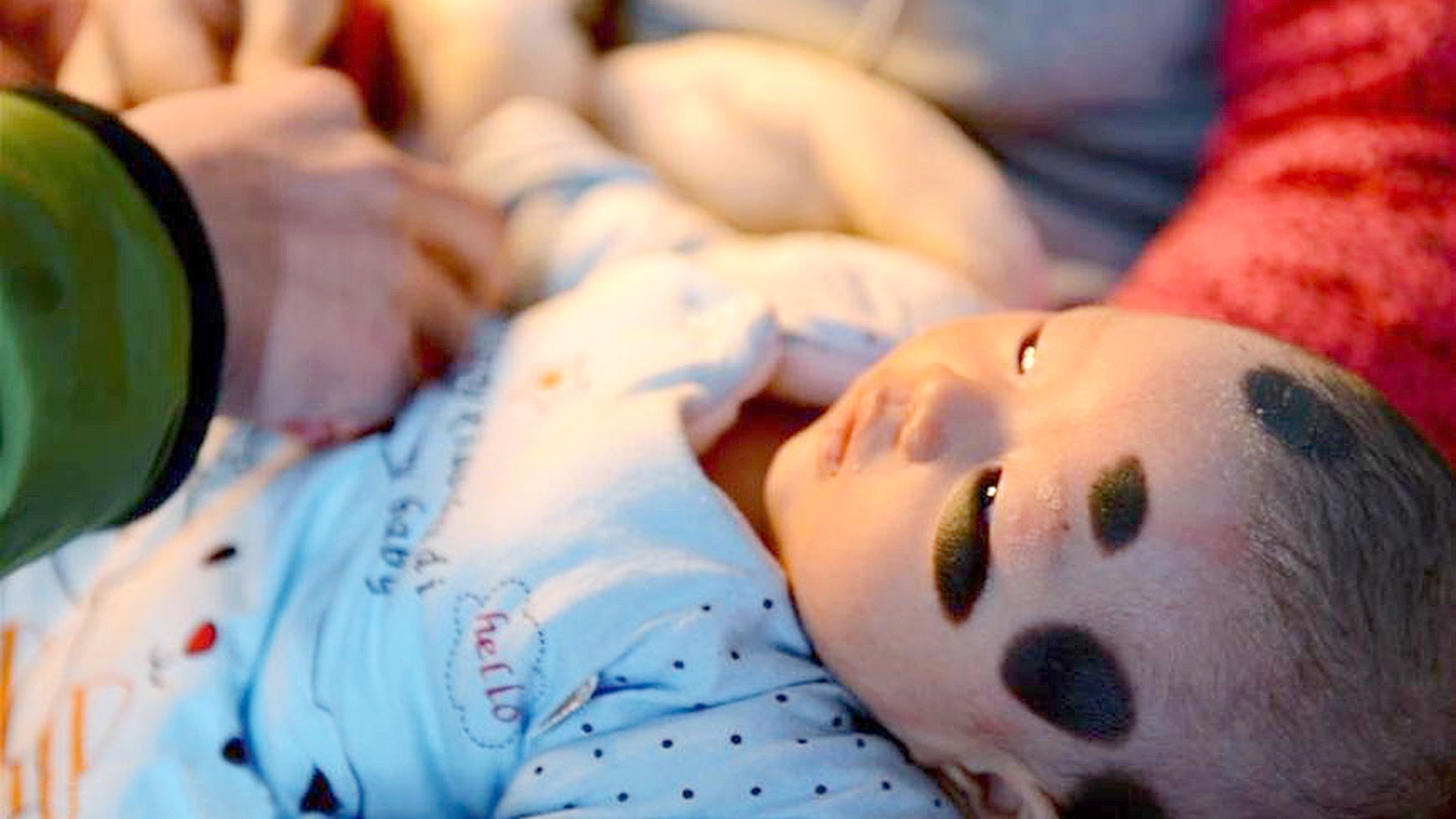 The parents of a two-month-old infant whose rare skin condition left her covered in large black moles are raising money for the laser treatment needed to remove them. Wu Zimiao was born with congenital melanocytic nevus, a mole disorder that affects 1 percent of infants, Central European News (CEN) reported.
The moles cover patches of skin around the girls' left shoulder and right arm, but also appear on her head and back, CEN reported. The condition is caused by mutations in the body's cells during early embryonic development, the report said, and does not cause physical pain. The moles are typically removed to reduce risk of cancer and to relieve any psychological issues caused by the condition.
Doctors in Xinyi Township, in north China's Hebei Province, informed Wu's parents that the condition is easier to treat in young patients, but it is costly. Wu's father, Wu Xianpo, told CEN that he is a migrant worker but he and his wife will find a way to raise money so that their daughter doesn't suffer psychological harm.