Parents abandon baby born with reverse limbs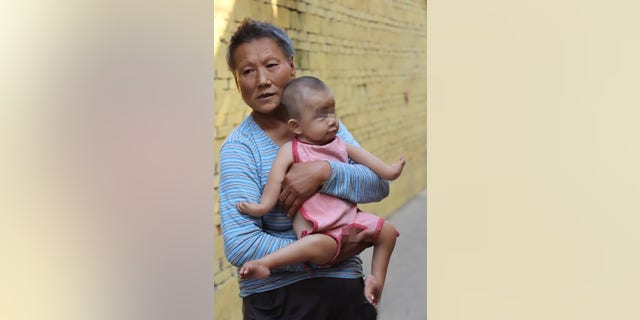 NEWYou can now listen to Fox News articles!
Wang Sanjin was born with his hands and legs reversed at their elbow and knee joints. Now, his grandparents, who are the 1-year-old's primary caregivers, are hoping to crowdfund to help cover corrective surgery for the boy.
Asia Wire Report (AWR) reported that Wang's parents, who weren't named, abandoned their son after he was born. His grandparents, who are in their 60s and 70s, make a living by collecting and selling recyclable waste.
Zhou Xuelian, his grandmother, told AWR that doctors estimated corrective surgery would cost more than $44,000.
Wang has heard of successful crowdfunding campaigns to support medical procedures and hopes her grandson can benefit from one of his own.
"I hope some kind people will agree to help our boy, just so his condition can be cured and he can start taking care of himself, then we can rest easy," she told AWR.