Packing Plant Recalls 7 Tons of Beef Over E. Coli Concerns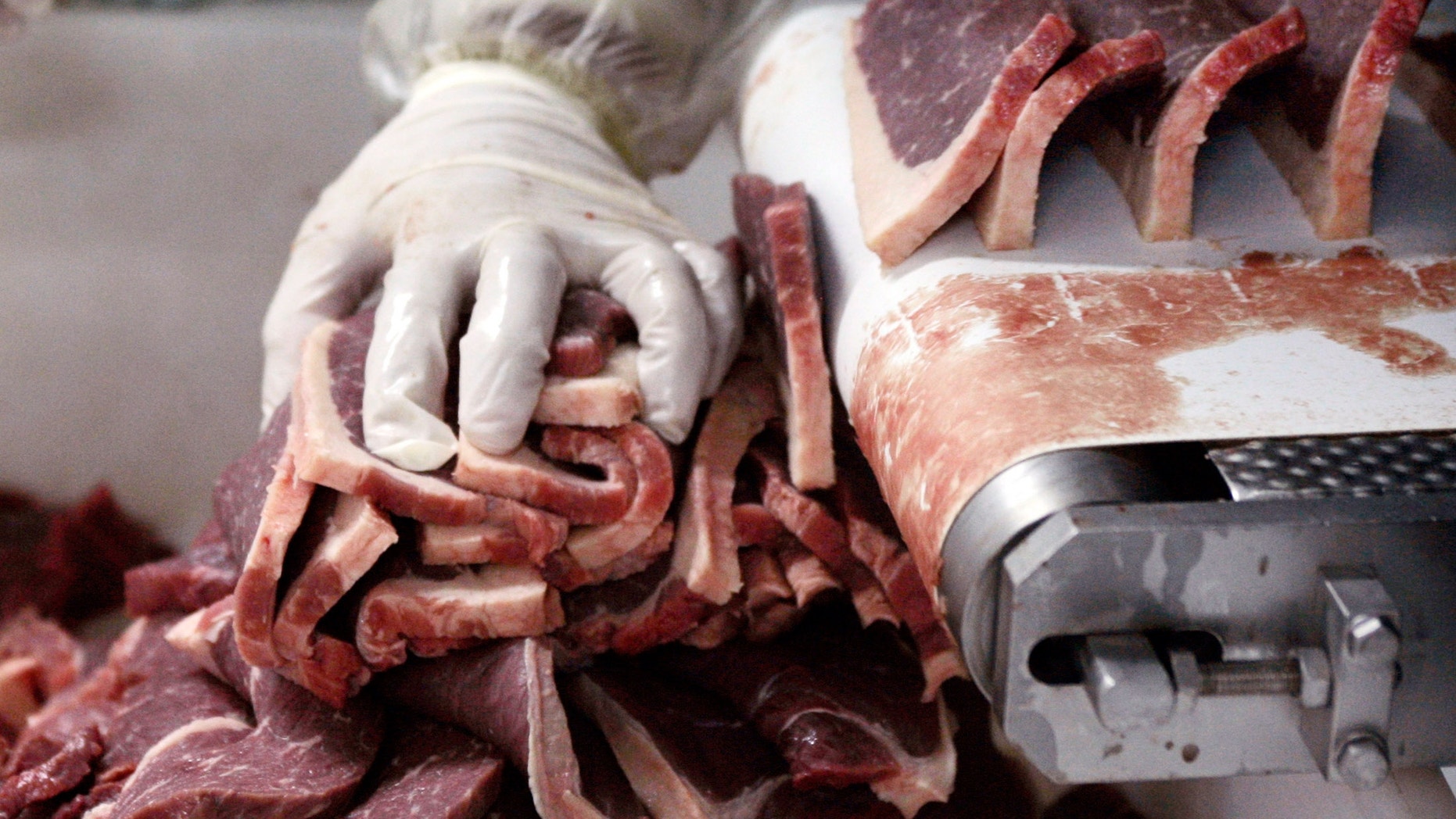 A massive beef recall – involving more than seven tons of meat— is underway after a lab test detected E. coli at a packing plant in southern Kansas.
On Wednesday, Creekstone Farms Premium Beef located in Arkansas City, confirmed that it had recalled 14,148 pounds of ground beef.
The company said the tainted meat was produced Feb. 22 and shipped to Indiana, Ohio, Missouri, Iowa, Arizona, California, Georgia, North Carolina, Pennsylvania and Washington.
Creekstone and the USDA's Food Safety and Inspection Service say they have received no reports of illnesses associated with consumption of the questionable meat.
E. coli is a type of bacteria that live in the intestines of people and animals, and while most varieties are harmless, there are a few nasty strains that can cause considerable symptoms such as bloody diarrhea and abdominal cramps, followed by serious organ system damage such as kidney failure, according to the Mayo Clinic.
Healthy adults usually recover within a week, but young children and older adults can develop more serious complications. It's important to see a doctor if you become ill after eating undercooked beef, fresh produce, or if your diarrhea is persistent, severe or bloody.
Click here to read more from the Mayo Clinic.
The Associated Press contributed to this report.