Oregon inmate's flu-related death leads family to sue state for $7.5M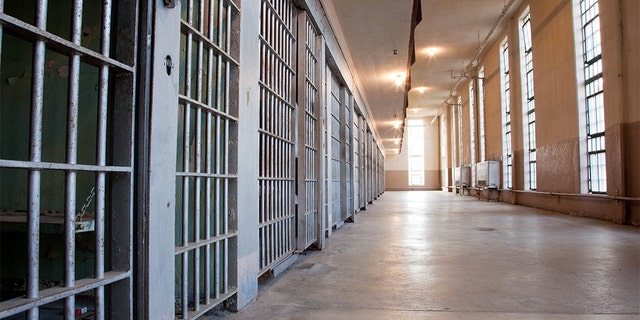 A family is suing the state of Oregon for $7.5 million after their relative, 53-year-old Tina Ferri, an inmate at the Coffee Creek Correctional Facility, died of complications related to the flu because she reportedly did not receive a preventive vaccine.
A lawsuit filed Monday in Washington County Circuit Court and reviewed by The Oregonian states Ferri died on Jan. 15 after a flu outbreak hit the women's prison.
SHOULD YOU GET THE FLU SHOT? WHAT TO KNOW ABOUT THE 2018-19 FLU SEASON
While the facility had purchased the vaccine to administer to its tenants, it reportedly didn't purchase a sufficient amount -- only enough for 519 out of the 1,645 inmates housed at the facility, the lawsuit said, according to the newspaper.
A lawyer representing Ferri's estate, Michael Fuller, told The Oregonian that the prison only used 300 of the 519 vaccines and claimed they were only distributed after some of the inmates fell ill.
Ferri contracted the flu and was subsequently quarantined in her cell, the lawsuit reportedly stated. At one point, Ferri allegedly began to cough up blood and was later transported by ambulance to a local hospital.
There, the 53-year-old was shackled to her hospital bed and was supervised by armed guards, the suit said, according to The Oregonian.
She died just hours after she arrived at the hospital.
The lawsuit, citing hospital records, claimed her death was "set in motion due to an Influenza A infection with staph superinfection." Her cause of death was organ failure, the hospital records reportedly said.
Ferri's death came just months after she began serving a six-year sentence for her involvement in an impaired driving crash, according to The Oregonian.
While the vaccine for last year's flu season was about 40 percent effective, Fuller told the publication Ferri 's death could have been better prevented if "most if not all" of the inmates at the facility had been vaccinated. The vaccine could have limited her exposure to the virus, he argued.
MONTANA 6-YEAR-OLD IS STATE'S FIRST FLU DEATH OF SEASON, FAMILY SAYS
Additionally, "a government report from the Federal Bureau of Prisons will state that at a minimum, prisons must always tell each inmate about the availability of flu shots, and must always tell each inmate when they may receive a flu shot through handbooks, fliers, electronic messages, and other announcements," the suit stated, according to The Oregonian. But despite the alleged policy, some inmates at the facility testified that they were not informed about their access to the vaccine.
Jennifer Black, an Oregon Department of Corrections spokeswoman, declined to comment on the lawsuit when contacted by The Oregonian, citing the pending litigation. Black did not immediately return Fox News' request for comment on Thursday.