Opinion: We Need to Stop Blaming Others for our Weight Problems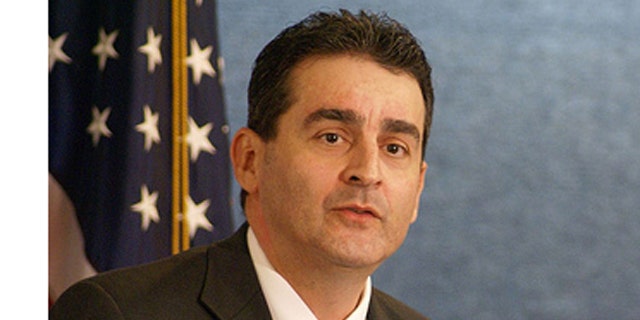 Last weekend, national media outlets reported on an article published by Lancet on the worldwide phenomenon of diabetes. The prestigious medical journal reports that the prevalence of diabetes worldwide has now reached 10 percent - that's one of every 10 people. Here in the U.S., the Centers for Disease Control and Prevention (CDC) estimates that over 16 million people have this costly, life threatening disease.
To begin addressing the diabetes problem, you must address the number one reason people develop it, which is obesity. Obesity has reached epidemic proportions in the US. CDC reports that in 2009, only Colorado and DC had a prevalence of obesity less than 20 percent. Furthermore, 33 states have a prevalence of 25 percent or more, with 9 of those states having 30 percent or more.
Those are alarming numbers that tell us that from one in five to one in three Americans are obese. CDC also reports that 17 million of our kids and adolescents age 2 to 19 are obese, a trend that demonstrates a triplication of the numbers since 1980. CDC also reports that Latino male children and adolescents are at significantly higher risk for obesity than white non Hispanics.
The Institute of Medicine (IOM), in its consensus report, published last week estimates that 20 percent of children 2 to 5 years of age are obese or overweight.
Obesity increases the chances of diabetes, certain cancers, infertility, cardiovascular disease and other conditions that affect health, well being and productivity. Dr. E.A. Finkelstein and others, in a study published in Health Affairs, estimated that the costs associated with obesity in 2008 were approximately $147 billion.
So what do all these numbers and data mean to you, me and all of us? Simply, that our society is putting itself at risk to decrease our quality of life and our life expectancy and increase our disability rates. Obesity increases the risk for diabetes and other diseases and medical conditions that put our society at risk. We are at risk of becoming the first generation of burying our own children. You read it right; we could be shortening the life expectancy of our kids and ourselves if we continue with obesity trends and diabetes rates.
What we need to do is to reverse this trend as soon as possible. We have to be serious about it. The problem is one of simple caloric arithmetic; if we eat more calories than the calories we spend in physical activity, then the calories may become fat and we gain weight. If we eat less calories than we spend then we lose weight. If we balance what we eat with what we spend then we maintain our weight.
When our economy changed from agrarian way of life, our active lifestyle changed over to a more sedentary way of life. Some of you will be able to remember when we were children and adolescents, we played and ran around for hours. Nowadays, television and the Internet and computer games have replaced those activities. Our society spends more time in front of a TV or the computer than we spend walking or exercising.
We need to stop blaming others, including the restaurants and fast-food chains and understand that even though they might have some fault for the fatty offerings, it is we who need to refrain from eating too many calories and increase our physical activities. We need our policy makers and leaders to make our streets safer and more secure so our kids and neighbors can walk more and be more physically active. We also need to stop being so politically correct that we cannot tell our friends or family members that they are getting fat and need to exercise more or balance their diets. I mean I still do not understand why the excess fat around my belly is called love handles. There is nothing lovable about them and they are only increasing my chances for disease.
So let's get moving.
Joxel García is the President and Dean of the Ponce School of Medicine and Health Sciences in Ponce, Puerto Rico. He is a physician and former four-star admiral in the U.S. Public Health Service Commissioned Corps, served as the 13th Assistant Secretary for Health (ASH), U.S. Department of Health and Human Services from 2008 to 2009. During that period he served as the US Representative to the World Health Organization Executive Board.
Follow us on twitter.com/foxnewslatino
Like us at facebook.com/foxnewslatino