On a mission: Diem Brown's sister carries on legacy of ovarian cancer awareness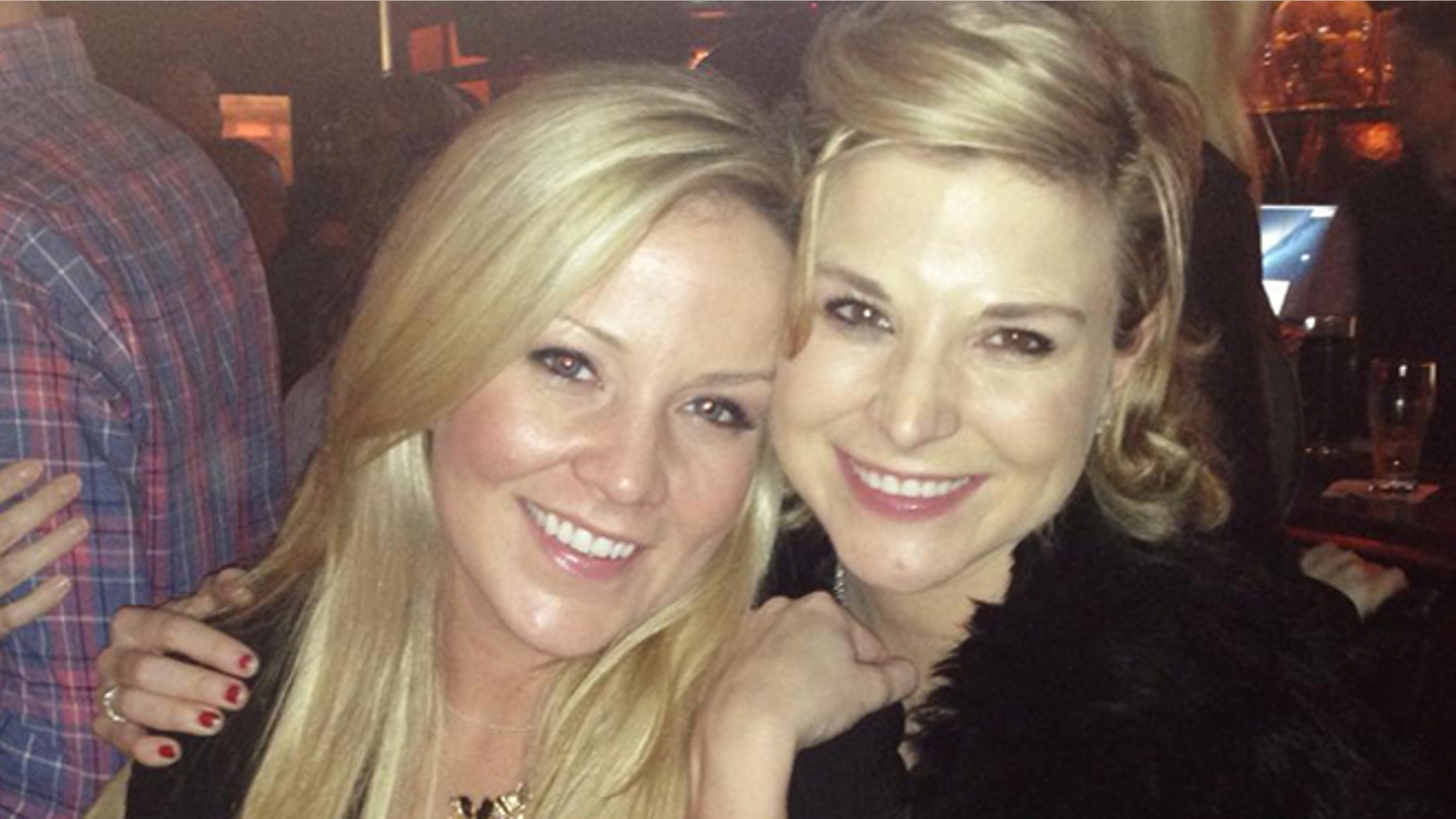 Diem Brown was fierce advocate for women's health and ovarian cancer awareness before she tragically lost her battle with the disease in November. As her sister, it's my job to continue her mission.
September is National Ovarian Cancer Awareness month, May 8th was World Ovarian Cancer Day, May 14th was the Ovarian Cancer National Alliance's Annual Teal Gala -- and today is the day I ask you to pay attention to why these events matter.
The facts:
Ovarian cancer is one of the deadliest cancers for women.
When the cancer is detected at an advanced stage, the five-year survival rate becomes 18 percent.
60 percent of women diagnosed with ovarian cancer are already in Stage 3.
One in four women will die within one year of their diagnosis.
My name is Megan Brown and my sister Diem was diagnosed with ovarian cancer for the first time at the age of 23. She lost her battle with the disease on November 14th, 2014 at the age of 34. Recently, she was posthumously honored with "The Light of Hope" award by The Ovarian Cancer National Alliance (OCNA) -- and I was honored to be able to accept the award on behalf of my courageous sister.
It's an award that "honors an individual who has raised the profile of ovarian cancer and provided inspiration to the thousands of women living with the disease and those who love them" which is given only on exceptional occasions, according to the OCNA.
As I said at the event, the details of the honor truly touched me. Our friends and family have always known Diem was an inspiration and light in our lives, but it wasn't until she was gone did we realize the impact she had, and continues to have on complete strangers.
I am reaching out today to those strangers. Everyone that has ever lost someone close to them always has the same fear – a fear we have in life actually: oblivion. We all want to matter, to be remembered and to make a difference in this world. My mission now is to carry on Diem's message and that was to shine a much needed light on ovarian cancer; the patients affected, the research needed and perhaps, most importantly, to stress the importance of early detection.
Do you ever feel fatigued, bloated, have heartburn or back pain? If you're human the answer is most likely yes. We all experience these symptoms now and again. What do we do about them? We ignore them; we chalk them up to stress, sleep deprivation or digestive issues. These could be symptoms of a hundred different things but these are also the first signs of ovarian cancer, often referred to as "the silent killer" or "the disease that whispers."
Other symptoms of ovarian cancer include:
Bloating
Pelvic or abdominal pain
Trouble eating or feeling full quickly
Feeling the need to urinate urgently or often
Fatigue
Upset stomach or heartburn
Back pain
Pain during sex
Constipation
Menstrual changes
Believe me, I know we all see, hear and read about cancer every day of our lives; what causes it, stand-up against it, "F" it. Take it from me: I was like you, hearing all of these messages, but never really taking any of it in.
Before Diem, cancer didn't run in my family, cancer could never affect me. But take a second and think about what a person at risk of cancer looks like. Who are all these people? Picture Diem, she had always been a super healthy, athletic, spontaneous beauty that never let anything stand in her way or slow her down.  Diem was invincible, just like you and me and it still got her, three times over. I am not writing this to provoke fear, I am sharing Diem's journey to incite action. The first step to containing and eliminating this disease is awareness.
One of the most important things I learned from being on this journey with her is that you must be your own advocate; you must take your own health and future in your hands. Make those dreaded appointments, demand the necessary tests and ask all of the questions. Ask for a CW-125 blood test and a transvaginal ultrasound at your next gynecologist appointment. Both are covered by most insurance carriers. This simple action during your routine check-up could make the difference between life and death.
I've been told the longest relationship you will have in your lifetime is with a sibling. Diem was by big sister, my best friend, my confidant and my twin. This lifetime bond was cut short, stolen from me because of ovarian cancer. We live now for her memory and her mission: To give ovarian cancer a voice.
Megan Brown is active in various charities such as Cycle for Survival, Stand Up 2 Cancer,  promoting her late sister Diem's patient registry/resource Medgift.com and raising scholarship funds for high school students in remission. Brown is a producer and the director of booking for FOX News Channel (FNC) and oversees guest booking for daytime programming while managing booking units in New York and Washington D.C. She also talent produces special coverage for the channel such as the annual New Year's Eve program and election year specials. She's been with FNC since 2005.