Olympic swimmer potentially saved from skin cancer thanks to eagle-eyed fan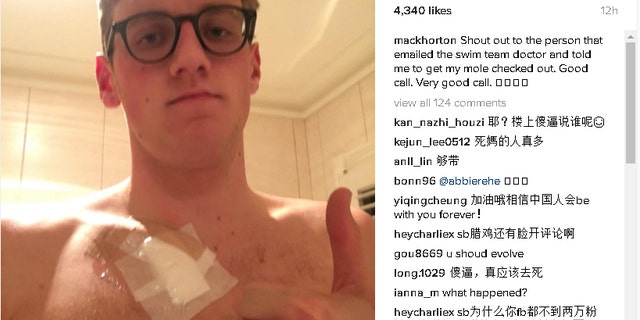 An Australian swimming champion is looking for the fan who spotted a suspicious mole on his chest to express his gratitude after having the mole removed.
Mack Horton, 20, won the gold medal in the 400m freestyle at the Rio Olympics. A fan emailed the swim team's doctor and said, "I've been watching this mole for a little while, Mack should probably go and get it checked out," Horton told the Herald Sun.
The doctor gave Horton a referral and, though he put off making an appointment to go on a five-week vacation in Europe, saw a specialist on Thursday who suggested immediate removal.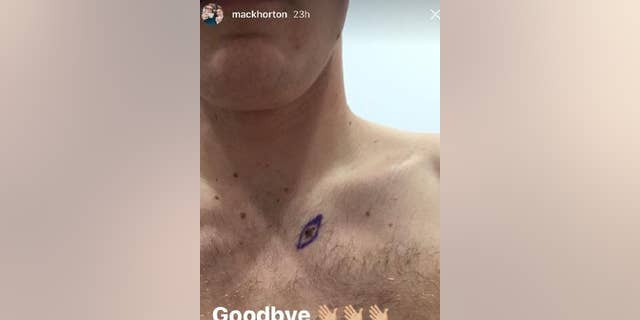 While he had to miss training, Horton said the incident was a good reminder for everyone to check their skin for irregularities.
"Sometimes I was blasé and sometimes I'd see it in the mirror and say 'I probably should get this one checked out' because I had noticed it had been changing a little bit, but I guess this person calling me out on it made me finally go and do it which was a good thing," he told the Herald Sun. "I think this person might actually be a skin specialist who was just watching the swimming (during Rio)."
Horton posted photos on social media before and after the procedure and plans to be back in the water Monday or Tuesday to continue to train for national championships next month.
According to Melanoma Institute Australia, melanoma is the third most common cancer in Australian men and women and more than 13,000 citizens are expected to be diagnosed this year. Australia and New Zealand have the highest melanoma rates in the world.
Horton is now looking for the considerate fan— and offering him or her a free swimming lesson.