Novartis says experimental drug helps chronic migraine sufferers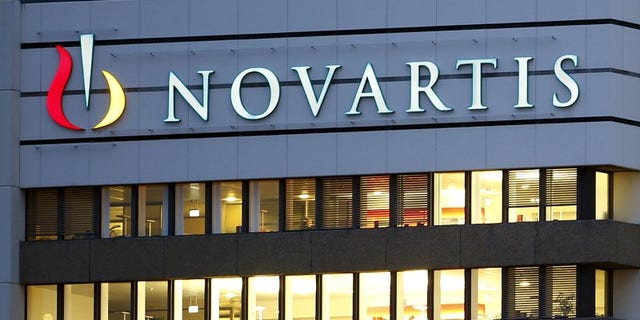 NEWYou can now listen to Fox News articles!
ZURICH – About 40 percent of chronic migraine sufferers taking an experimental drug developed by Novartis and Amgen saw the number of days they suffered a migraine cut by at least half, beating the placebo in the trial.
The latest analysis from the mid-phase study amounted to a "statistically significant reduction in monthly migraine days", Novartis said about the experimental AMG 334 compound.
Novartis has struck pacts with its U.S.-based rival Amgen to develop migraine and Alzheimer's treatments as it seeks to bolster its neuroscience portfolio.
"These important data further support the efficacy of AMG 334 in patients who currently have limited therapeutic options," said Vasant Narasimhan, global head of drug development and chief medical officer for Novartis.
The release follows data from June showing AMG 334, whose generic name is erenumab, had achieved its main goal of reducing the number of monthly attacks, regardless of dosage, compared to a placebo.
According to the latest analysis of the 667-person Phase II study, 40 percent of those taking a 70 milligram (mg) dose and 41 percent of those on a 140 mg dose saw the number of days they suffered a migraine cut by at least half.
Only 24 percent of those getting the placebo drug had a similar reduction.
"This is part of ongoing research," a Novartis spokesman said on Friday. "We are continuing to analyze the data from the chronic migraine trial and across the entire AMG 334 (erenumab) program in an effort to better understand who will respond."
Novartis is also studying AMG 334 in people suffering from episodic migraines.
The safety profile for erenumab was similar to the placebo group.
Under the collaboration agreement with Novartis, Amgen holds sales rights for the United States, Canada and Japan, while Novartis would sell the drug in Europe and the rest of the world, if it wins regulatory approval.