Norovirus suspected at Mexican restaurant chain in U.K., 350-plus sickened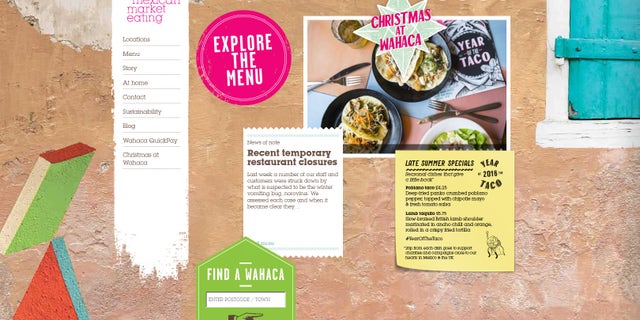 LONDON (AP) – A chain of Mexican restaurants in England has closed several locations amid a suspected norovirus outbreak that has sickened more than 350 people.
The BBC reports Wahaca had originally shut down nine locations, and that four remain closed. Public Health England tells the broadcaster that more than 200 staff members and 160 members of the public have reported being sick, but the cases are unconfirmed.
The company says on its website that it's "incredibly sorry that people have been unwell" and is carrying out "anti-viral deep cleaning" at all of its restaurants. It says it will open the four remaining sites as soon as it feels it is ready.
Norovirus is also known as the winter vomiting bug in the United Kingdom.
Wahaca was founded by former MasterChef winner Thomasina Miers.