No consistent gains in quality of US outpatient care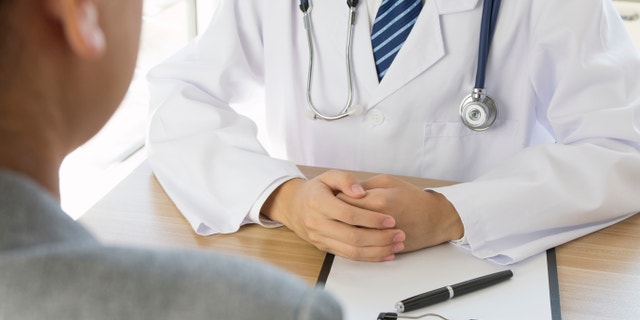 The quality of outpatient care hasn't changed much in the U.S. over the past decade despite a variety of local, regional and national efforts to encourage improvements, a study suggests.
"Overall, the quality of outpatient care has remained largely flat; there are some areas of improvement, but we also see areas of decline," said lead study author Dr. David Levine of Brigham and Women's Hospital and Harvard University in Boston.
"The take-home for patients: there is likely recommended care that you are not receiving but should, and there is likely extra care that you are receiving and could be harmful to you," Levine added by email.
Levine and colleagues analyzed survey data from a nationally representative sample of patients, clinicians, hospitals, pharmacists and employers collected from 2002 to 2013.
Each year, the survey included roughly 21,000 to 27,000 individuals.
There was some good news.
During the study period, the percentage of patients receiving recommended medical treatment rose from 36 percent to 42 percent, the researchers report in JAMA Internal Medicine. For example, more patients got medications needed for conditions like high blood pressure, elevated cholesterol, asthma and heart failure.
At the same time, the proportion getting recommended counseling for weight loss, exercise and smoking cessation jumped from 43 percent to 50 percent; receipt of recommended cancer screenings climbed from 73 percent to 75 percent and avoidance of inappropriate cancer screenings rose from 47 percent to 51 percent.
Patient satisfaction also appeared to improve, with 77 percent of patients giving high ratings for their care by the end of the study, compared with 72 percent at the start.
The proportion of participants giving high marks for physician communication rose from 55 percent to 63 percent, while high ratings for access to care increased from 48 percent to 58 percent.
Still, some other measures got worse.
The percentage of cases when patients avoided inappropriate medical care such as opioids for headaches or MRIs for back pain declined from 92 percent to 89 percent. Skipping unnecessary antibiotic use for things like the flu or acute bronchitis dropped from 50 percent to 44 percent.
Over the decade-long study, Americans as a whole got older, sicker, less white and better educated on average. U.S. adults also became less likely to smoke and more likely to live with multiple chronic diseases.
One limitation of the study is that the quality measures included don't address all outpatient care, the authors note.
The quality assessment in the study also doesn't account for how easy or difficult it may be to achieve certain measures, making it impossible to say how care for heart disease may have changed relative to treatment for diabetes, the authors also note.
Even so, the findings add to a growing body of evidence suggesting there's room for outpatient care in the U.S. to improve, said Elizabeth McGlynn, author of an accompanying editorial and vice president at Kaiser Permanente Research in Pasadena, California.
"I don't think the study tells us anything particularly new although it does confirm that quality deficits remain," McGlynn said by email.
"The take home message for patients is that they should take an active role in identifying the important components of their care and advocating for themselves - being actively engaged is important," McGlynn added.