Newly engaged women paying $1,200 for 'hand lifts'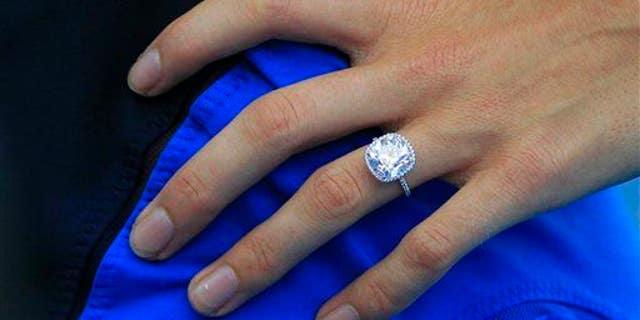 So you just got engaged, and you want to show your fancy new ring off to the world ... but what to do about the sad state of your hands? That's apparently the thought process that goes through some women's minds, because, as the Daily Dot reports, "hand lifts" are now a thing.
What's a hand lift, you ask? Why, just a little $1,200 cosmetic procedure that "restore[s] and replenish[es] lost volume in the hands" via a filler called juvederm.
It's mainly hyaluronic acid, the Daily Mail explains, and it's typically used in facial procedures. The 5- to 10-minute procedure was dreamed up by New York's Dr.
Ariel Ostad, who tells PIX 11 that what women end up with is "a plump, smooth surface so we don't see any of those underlining structures." The effect lasts for nine months, and Ostad says the procedure is growing in popularity.
"I always thought my hands were a little boyish growing up so I figured why not," says one bride-to-be. "Engagement pictures are just around the corner and there's no better time." (Another unusual plastic surgery trend: Women who get surgery so they can better fit into their designer heels.)
More From Newser