New Yorkers: Beware of 'Monster' Plant Causing Blisters, Blindness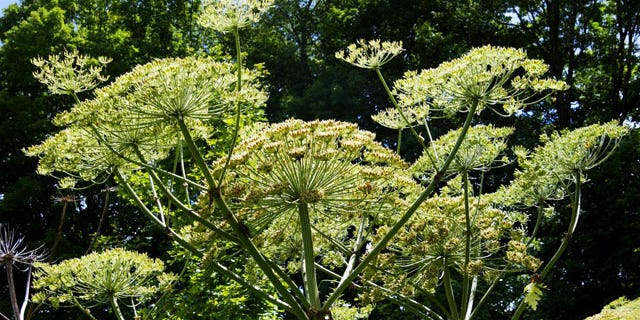 It makes the carnivorous Venus flytrap look downright tame.
A monster plant with flowers the size of umbrellas and sap that causes blisters, scars that last years, and blindness is spreading across New York, according to the state Department of Environmental Conservation.
It's an invasive species called the giant hogweed, and the DEC seeks help locating outbreaks so they can send crews to nip it in the bud. According to the agency, the plant's sap contains photosensitizing furanocoumarins, which can cause a serious skin inflammation within 15 minutes of skin contact in conjunction with sunlight.
The sap prevents skin from protecting itself from sunlight, according to health and safety instructions from the DEC, which leads to a very bad sunburn. Heat and moisture (sweat or dew) can worsen the skin reaction.
The agency has a Giant Hogweed Hotline at 845-256-3111 for people to call and report sightings. Callers are asked to provide photos and site information, but avoid touching the plant.
This is DEC's fourth year of controlling giant hogweed. Six crews totaling 14 people will visit most of the 944 known giant hogweed sites.
Sites with less than 400 plants will be controlled by hand cutting their roots; sites with more than 400 plants will be controlled with herbicide.
The Associated Press contributed to this report.