New Jersey surgery center may have exposed more than 3,000 patients to HIV, hepatitis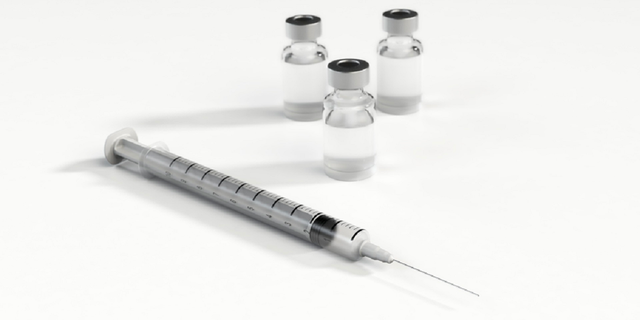 Thousands of patients at a surgery center in New Jersey may have been exposed to HIV and hepatitis as a result of "deficiencies in infection control" at the center, state health officials said this week.
In total, health officials are urging 3,778 patients who underwent a procedure at the HealthPlus Surgery Center in Saddlebrook between January 2018 and Sept. 7, 2018, to get their blood tested, as they may have been exposed to HIV, hepatitis B, and hepatitis C.
Betty McCabe, the administrator at the surgery center, said "deficiencies in infection control" led to the possible exposure.
CLICK HERE TO GET THE FOX NEWS APP
"An investigation by the New Jersey Department of Health revealed that during this time period, deficiencies in infection control in both our sterilization/cleaning of instruments and the injection of medications may have exposed patients to bloodborne pathogens (diseases in people's blood), such as hepatitis B, hepatitis C, and human immunodeficiency virus (HIV)," McCabe said in an online statement, noting no illnesses have been reported at this time.
The surgery center closed on Sept. 7 because some staff members there were "not following proper sterile processing procedures and failed to comply with other regulations regarding the dispensing and storage of medication, as well as infection control planning and procedures," the statement continued.
The HealthPlus Surgery Center reopened weeks later, on Sept. 28. At that time, new staff was hired and all medical equipment and instruments were properly cleaned and repaired, among other improvements.
It was not immediately clear why health officials investigated the center, which is offering to cover the medical costs associated with testing.
PENNSYLVANIA MIDDLE SCHOOL STUDENTS OFFERED PIZZA IN EXCHANGE FOR HIV TESTING: REPORT
While New Jersey Department of Health noted the risk for infection is low, it is still urging those who may have been exposed to receive a blood test out of "an abundance of caution."
As Gizmodo notes, those infected with either HIV, hepatitis B or hepatitis C typically don't experience symptoms when they're first infected, which is why all three are usually initially detected through a blood test.
"We have taken this issue very seriously," McCabe continued in the statement. "The New Jersey Department of Health's move to close the facility provided an opportunity to focus more intently on quality, safety and a consistent adherence to sound policies and procedures. As a result, we have made significant improvements to ensure our patients' safety and good health."
The Associated Press contributed to this report.