New Jersey man doing push ups to raise money for son's debilitating disease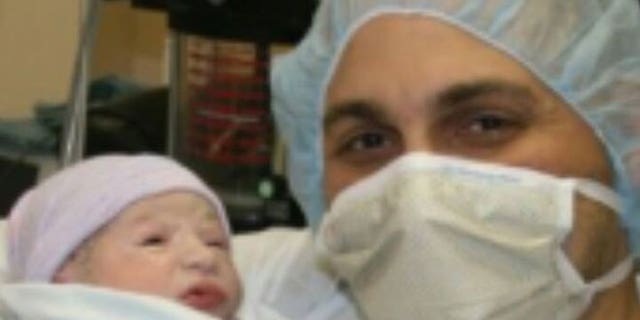 A New Jersey man is pushing hard, literally, to raise money for a debilitating muscle disorder that has plagued his son for almost two years, CBS New York reported.
James Raffone has raised nearly $18,000 in five weeks by doing push ups at various gyms—all to raise awareness of Duchenne muscular dystrophy, which his son Jamesy was diagnosed with in September 2013, at age 4. The money from the pushup effort will benefit Jar of Hope, a foundation Raffone founded in November 2013. Jar of Hope has raised roughly $80,000 total since its inception in November 2013.
According to the National Institutes of Health (NIH), Duchenne muscular dystrophy causes muscle weakness and is an inherited disorder. The condition is caused by a defective gene for dystrophin, a protein in the muscles. It is more common among males than females, and occurs in one out of every 3,600 male infants.
Raffone has asked for a $10 donation for every 10 push ups he completes. His goal is to visit 79 different gyms over 79 weeks in search of a cure. So far, he has enlisted 47 gyms, according to CBS New York.
Raffone told the news station that on Saturday, July 18, Jar of Hope will attempt to break the Guinness World Record for largest group to do push ups for one minute, a record that stands at 612. He plans to rally Jamesy's supporters at iPlay America in Freehold in Freehold Township, N.J.
"To have this outpouring of affection from everybody is overwhelming," he said.
Click for more from CBS New York.