New Jersey Girl Is Youngest to Be Diagnosed With Rare Aging Condition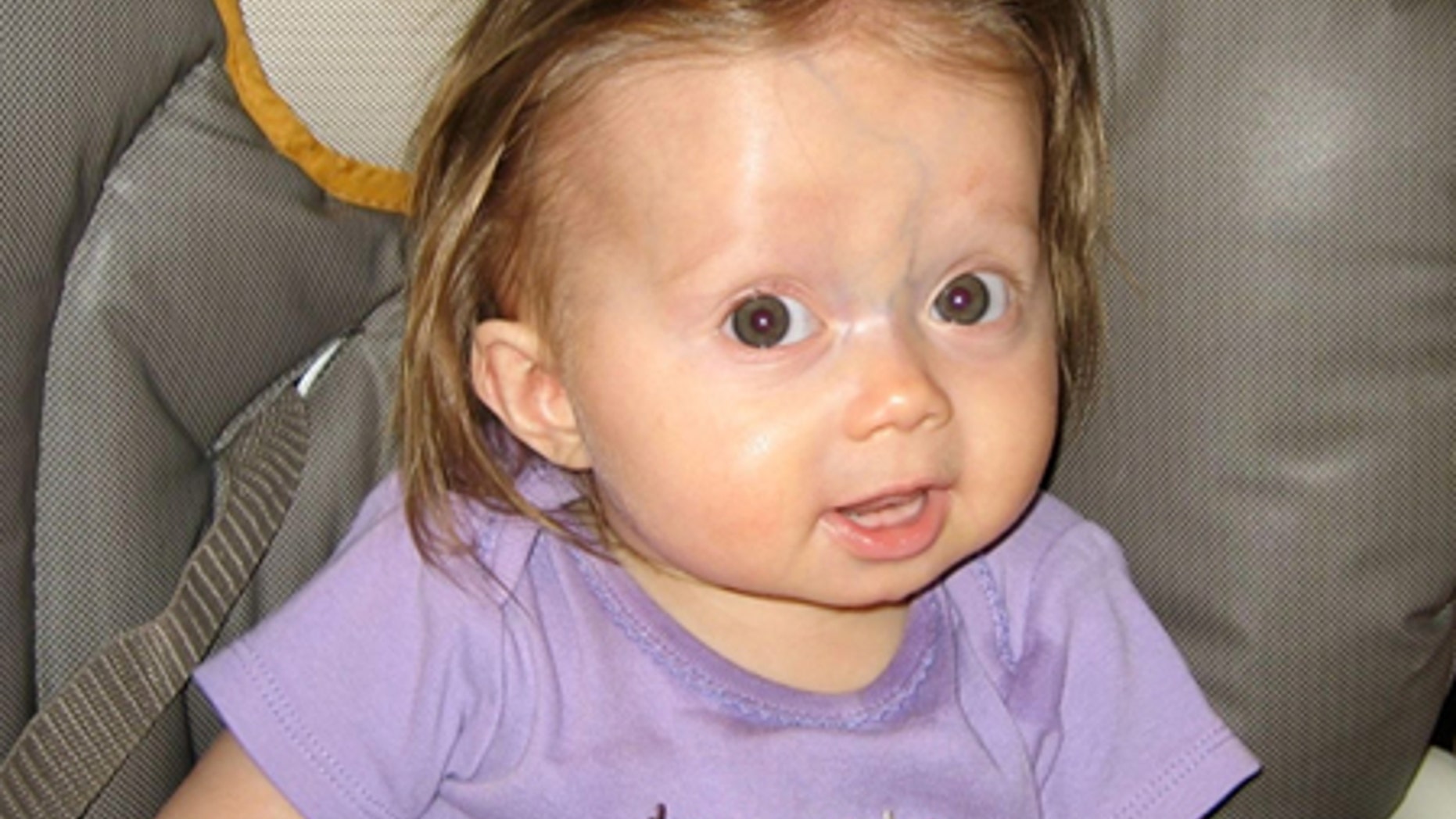 A New Jersey girl is thought to be the youngest person in the world to be diagnosed with an extremely rare and fatal aging condition, MyFoxNY.com reported Tuesday.
Seven-month-old Zoey Penny has Progeria — a disease of rapid aging.
Only 65 people in the world are believed to have it. Youngsters with the condition age seven to 10 times faster than normal and most die by the time they reach their early teens.
RELATED: Click here to see a video of Zoey.
There is no known cure and the majority of sufferers die from heart problems. When she was about one month old, Zoey's parents, Ian and Laura, noticed something was not right.
Her skin seemed to tighten. Her legs became hard and skinny and the veins on her head became more noticeable. They were signs that her body was not making enough fat.
Dr. Wendy Chung, a genetic specialist at Columbia University and New York Presbyterian Hospital, helped diagnose Zoey's condition.
"In the same way that older people have problems with their joints, hip joints, arthritis, problems with their coronary arteries getting blocked, problems with their veins, their blood vessels and their brain sort of getting clogged up," Chung said. "Zoey's going to have those same problems but they're going to be in super fast motion going forward."
Progeria is caused by a specific gene mutation that happens during development but what causes that mutation is not known.
"Nothing about this is fair. It's mainly tough when you see other kids," Ian, a teacher, said. "I'm around kids all the time so that's tough ... getting used to it. Knowing that I teach a grade that she most likely will make but possibly not."
Zoey's parents remain hopeful that with support and medical research there will be options to help their daughter.
Click here to read more from MyFoxNY.
Click here to learn more about Zoey.