New Jersey baby delivered via FaceTime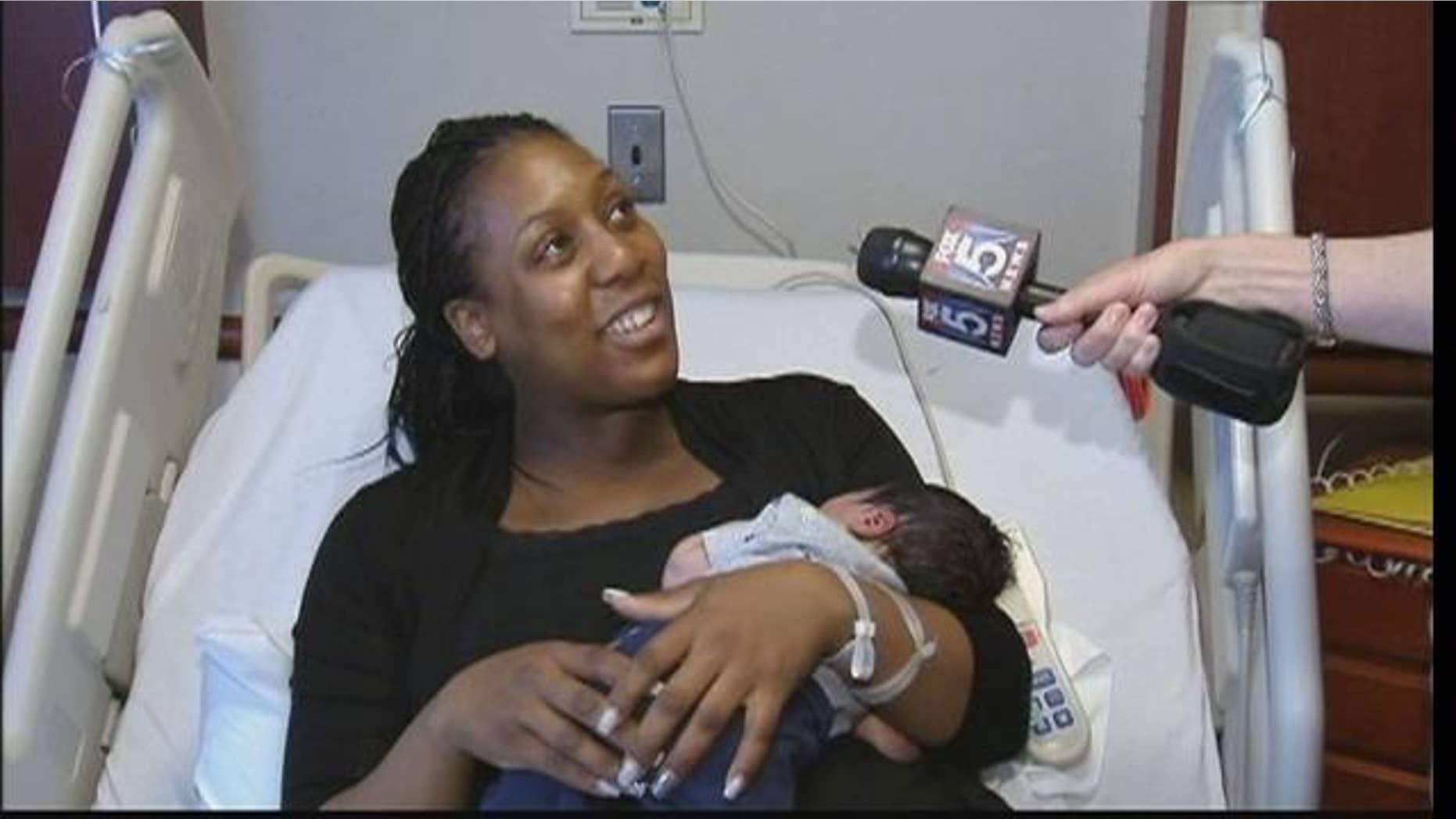 A pregnant New Jersey woman arrived at her doctor's office Thursday and was ready to deliver within 10 minutes. The only problem— her doctor wasn't there.
Keyanna Rivera went into labor at Dr. Meena Devalla's office in Newark, N.J., but Devalla was a few miles away finishing surgery at Clara Maass Medical Center, MyFoxNY.com reported.
"I told the [nurse] I'm trying not to push, but it feels like it," Rivera told the news station.
"When she said she had to push, I said 'Can't push, he's not here yet.' She said, 'Yeah, I have to.' And I decided to check her; the baby's head was right there," the nurse told MyFoxNY.
Using her iPhone, the office manager called Devalla using Apple's video chat feature FaceTime. Devalla was able to coach her assistants through the delivery.
"It really put my mind at ease," Rivera said of Devalla's video guidance.
FaceTime is a great tool for an emergency, Devalla told MyFoxNY.com, but she wants to stick to traditional deliveries.
Rivera delivered son Rafael without medication, and said she would not want to have to deliver another child by FaceTime.