New Electrifying Condom Aims To Address Global Health Issue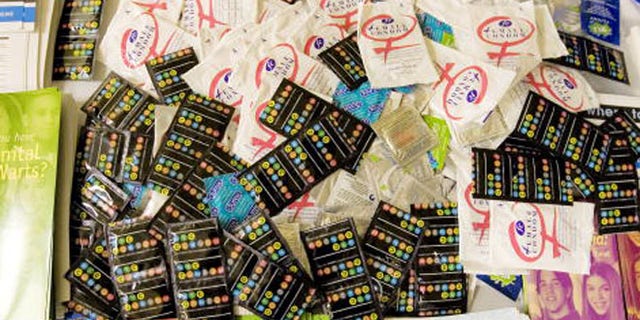 Researchers in Chicago have developed what they call the "Electric Eel," a condom said to deliver electric stimulation during sexual intercourse.
The idea germinated in March of 2013, after The Bill and Melinda Gates Foundation offered a $100,000 grant to fund a start-up that would to create a new and improved condom. The challenge, the foundation said on its website, was designed to address unwanted pregnancies and the spread of sexually transmitted diseases.
In a video presenting the prototype, Firaz Peer and Andrew Quitmeyer explain their idea is to increase pleasure by using conductive threads to modify condoms digitally as opposed to physically, which has already been done – think ribbed condoms and such.
The pair is raising money to develop their prototype, which so far has been tested in a handicraft way on fabric material.
An even though the idea of electricity in such a sensitive area is somewhat concerning, the creators of Electric Eel assure in their video that, "In terms of safety the amount of electricity applied is very small and the designs have all been tested personally."
Further along the hope is to embed the conductive threads directly into the condom's protective material. The electric impulses could be controlled through different Internet API's or in person through controllers, they say.
As of now, the electrical impulses are being tested through a breath sensor that delivers inputs to a micro controller which in turn activates small electrodes delivering the stimuli.
"Our goal is that such explorations in design could help disease prevention while also promoting safe exhilarating experiences for people of all sorts," Peer and Quitmeyer say in their video.
The challenge posted by the Gates foundation on its website states that, "Condoms have been in use for about 400 years yet they have undergone very little technological improvement in the past 50 years."
Will this technological improvement really improve sexual experiences and address this global health issue? Only time will tell.
Follow us on twitter.com/foxnewslatino
Like us at facebook.com/foxnewslatino