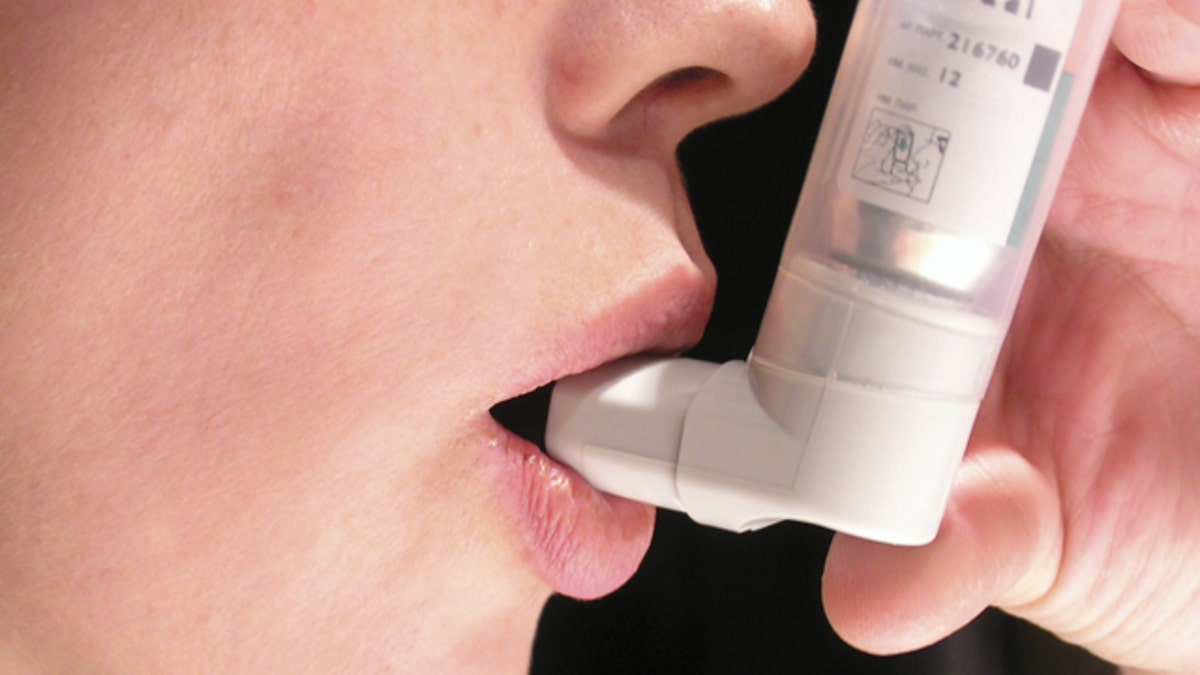 An experimental drug being developed by Regeneron Pharmaceuticals Inc. and Sanofi SA showed promising results during a small, mid-stage clinical trial in treating a subset of patients with moderate to severe asthma, but some physicians cautioned that it was too early to say how effective the treatment may ultimately be.
The drug, dupilumab, is considered one of Regeneron's most promising pipeline drugs and could eventually reach $750 million in annual U.S. sales if it gains U.S. approval to treat asthma, according to Barclays. Regeneron and Sanofi, which have a partnership to co-develop certain experimental drug programs, are also testing the drug to treat a type of eczema, the itchy skin condition, and have said dupilumab could eventually be applied to other allergic conditions.
Results from the trial, published online Tuesday in the New England Journal of Medicine, showed that dupilumab reduced asthma attacks by 87 percent in patients taking the drug compared to those receiving a placebo. Side effects of the drug appeared to be relatively consistent with those of patients taking placebos.
"It really raises the possibility that we've hit upon a fundamental pathway that's driving the allergic reaction in asthma," said George D. Yancopoulos, Regeneron's chief scientific officer, in an interview.
However, the trial was relatively small, enrolling 52 patients in each of the study's two treatment groups. An editorial accompanying the study results said the trial design, in which patients were gradually weaned off of standard therapies for asthma, did not reflect a "real world" environment.
It's also unclear how large a swath of asthma patients will benefit from the drug, because only those with higher-than-normal disease-fighting white blood cells were admitted to the study, Michael E. Wechsler, director of the asthma program at National Jewish Health, a Denver-based research hospital that specializes in respiratory conditions, wrote in the editorial. Just 21 percent of patients screened for the trial met the inclusion criteria, Dr. Wechsler wrote.
Asthma affects more than 24 million people in the U.S., but existing therapies are unable to control the condition for as many as 10 percent to 20 percent of patients, according to the study's authors.