New British Beer Is Laced With Viagra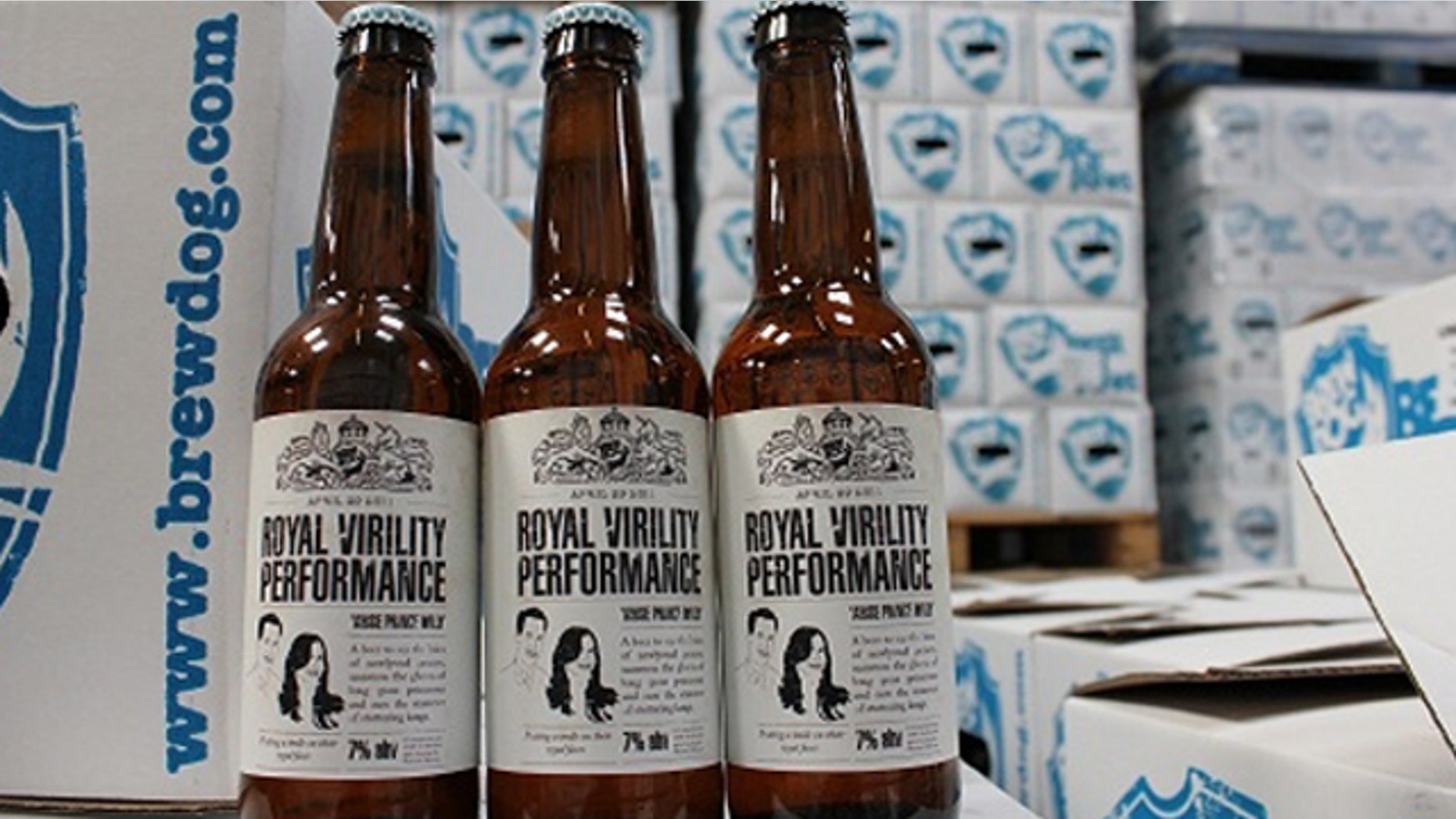 Forget the little blue pill. A British company has brewed the first beer laced with Viagra.
The new brew is called Royal Virility Performance, and has been specially created to mark the upcoming Royal Wedding.
Downing just three bottles is equivalent to taking one pill of Viagra, which enhances men's sexual performance.
The 7.5 percent alcohol India Pale Ale also contains extra aphrodisiacs including horny goat weed and even chocolate.
The makers of the beer, BrewDog, have even sent several bottles to Prince William for his wedding night.
Just 40 bottles of the beer will be produced initially, and will go on sale the day of the Royal Wedding, April 29, at BrewDog.com. All the proceeds go to the charity Centrepoint, which Prince William supports. But buyers will be limited to one bottle each due to the powerful effects.
If the new beer is a success, the company plans to continue production.
A string of British brewers have already created special edition royal wedding beers, including Adnams Royal Wedding Ale and Castle Rock Brewery's "Kiss Me Kate."
Last month, Pfizer started selling a chewable version of Viagra in Mexico to cater to the more than 6 million Mexican men who suffer from impotence.
The U.S. pharmaceutical company said the chewable form of the 13-year-old blue pill, known as Viagra Jet, was developed in response to studies of the Mexican market, which is Viagra's biggest in Latin America after Brazil.
"It's a new alternative for patients and doctors," said Beatriz Romero, Pfizer's marketing manager in Mexico. "The chewable format could appeal to patients, particularly those who can't swallow the tablets."
Viagra Jet is only available in Mexico, but the company may introduce it to other Latin American countries, depending upon local regulatory approval, Pfizer spokeswoman Karla Fuentes said.
Click here to read more from The Sun.
Reuters contributed to this report.