Neurosurgeon operates on young patient's teddy bear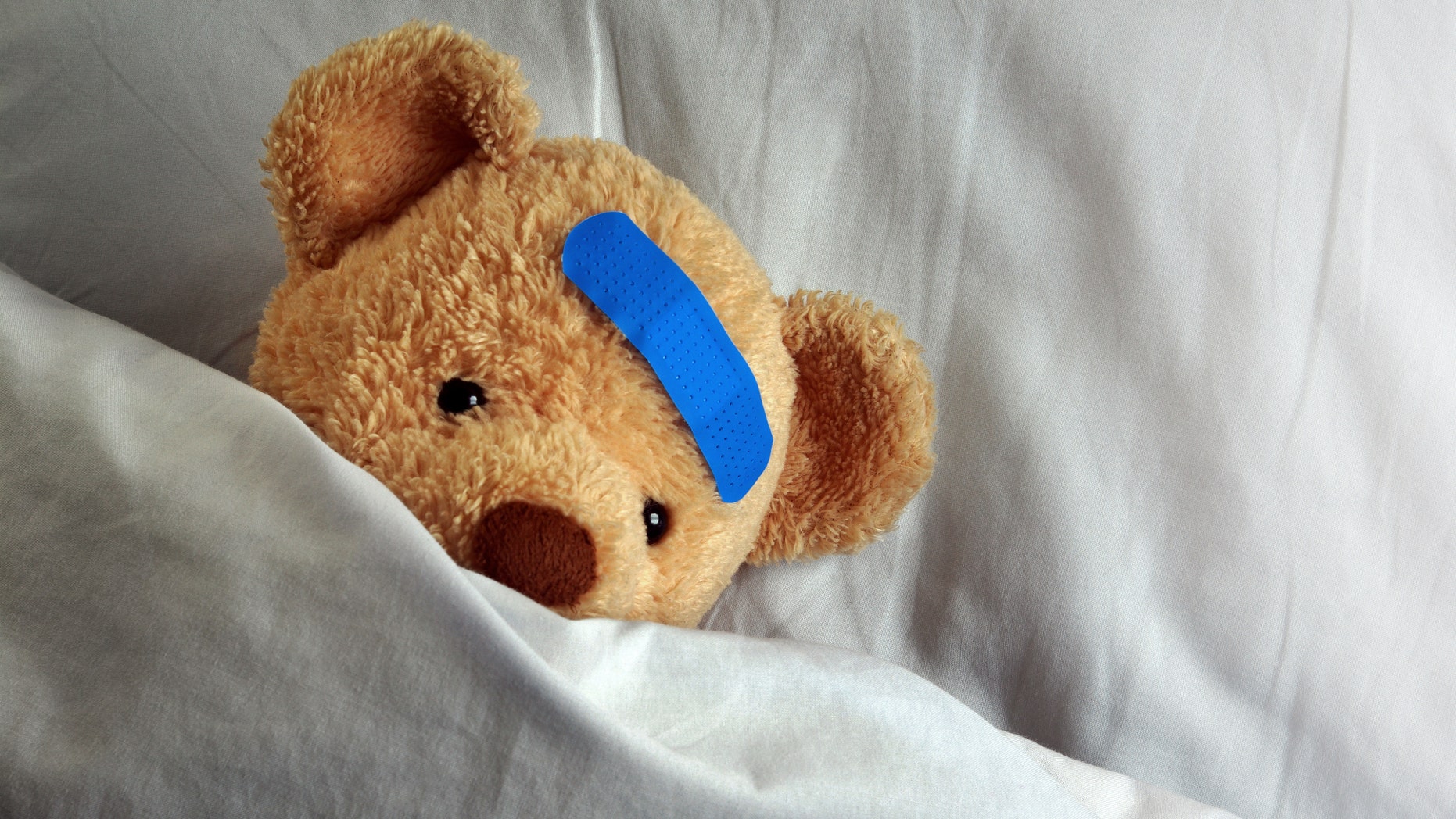 A neurosurgeon in Canada is getting the viral treatment after photos of him performing "surgery" on his young patient's teddy bear were posted on Twitter. Dr. Daniel McNeely, who has been treating 8-year-old Jackson McKie since birth, said he couldn't refuse his young patient's request to treat "Little Baby" before he underwent a surgery of his own.
"Patient asks if I can also fix teddy bear just before being put off to sleep… how could I say no?" McNeely, of IWK Health Care in Halifax, posted, along with photos of McKie's teddy bear wearing a tiny "oxygen mask" of its own.
McNeely told the BBC he diagnosed the teddy bear with a tear in the underarm, and is pictured stitching him up. As for McKie, he was diagnosed with hydrocephalus as a baby and was preparing to have his shunt repaired.
BAKER'S ALLEGED CONFESSION ABOUT GLUTEN-FREE LIE ENRAGES CELIAC PATIENTS
"He was so proud. He had Little Baby laying up in the hospital bed with him and everything," McKie's father, Richard, told CBC News. "It just made us feel better about being there."
McNeely's post has received more than 13,000 retweets and over 28,000 likes since it went up on Sept. 30. He told CBC News that he was hoping it would bring a smile to someone's face.
CANCER PATIENT'S FINAL ACT WAS TO FIND HOME FOR BELOVED DOG
Richard McKie told the news outlet that both patients are recovering, although his son reports that Little Baby is "a little moody."