Neighbors of 10-Year-Old Mom Dispute Her Age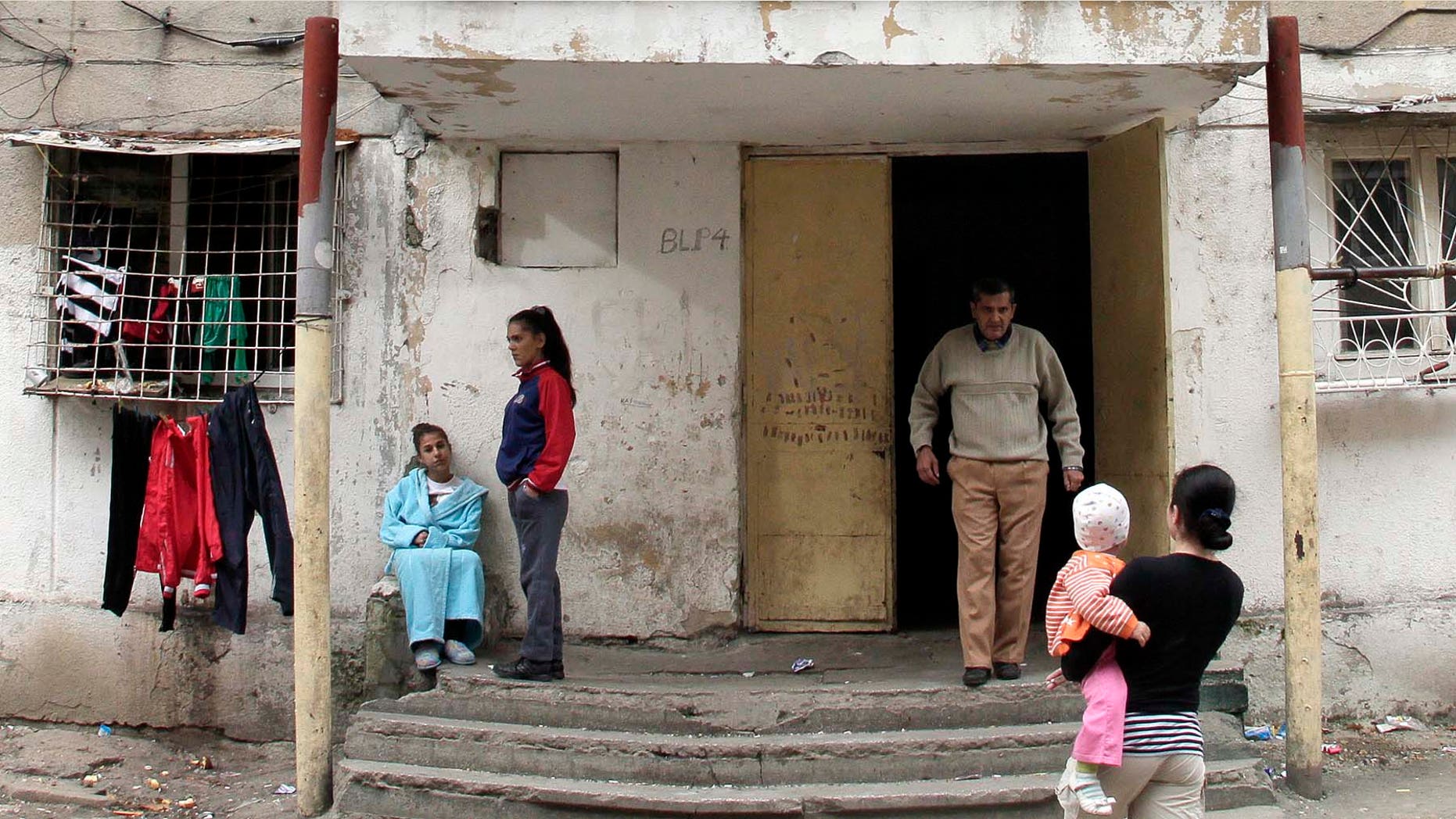 The former neighbors of the 10-year-old girl who gave birth last week – causing an international firestorm – claim the young girl is actually older, insisting she could be as old as 14.
Neighbors outside the shabby four-story apartment building where the girl spent her early years before moving to Spain said Tuesday they were indignant about "lies" that she was just 10 years old when she became a mother. They claim the Andalusian regional health ministry, which told reporters the new mother was 10 years old, was wrong. It was unclear what documentation the ministry use to base their information.
Ionel Mutu, a 43-year-old plasterer, was among several residents of Bucharest's impoverished Ferentari district who told The Associated Press they believed the girl was between age 13 and 15.
"This is a lie," Mutu told the AP, referring to media reports. "I knew the family, and they moved to Spain in the late 1990s with the girl, and she must be about 14 now."
The reported birth has shocked Spaniards and created an international sensation, although in Romania it has barely registered.
The girl's mother told reporters in Spain last week that she's delighted to have a new granddaughter and doesn't understand the fuss the birth has caused. She said the baby's father was a 13-year-old boy who was still in Romania.
She also said since they are Romanian Gypsies, or Roma, it is their custom to marry very young.
But former Roma neighbors of all ages claimed that the mother was exaggerating or lying about several key facts — the age at which Roma become married and the age of her daughter.
One man who identified himself only as Gigi recalled that he had once given the mother a tin of formula for her daughter when she ran out. He said the girl's mom Olimpia and her husband were "decent people" who worked for the state garbage agency Rebu.
"She is 14 or even 15," he said.
Moderatu Anghel, a former plaster, agreed that the girl's family moved to Spain in the 1990s and said she was about "13 or 14.
Based on information by The Associated Press.
Follow us on twitter.com/foxnewslatino
Like us at facebook.com/foxnewslatino