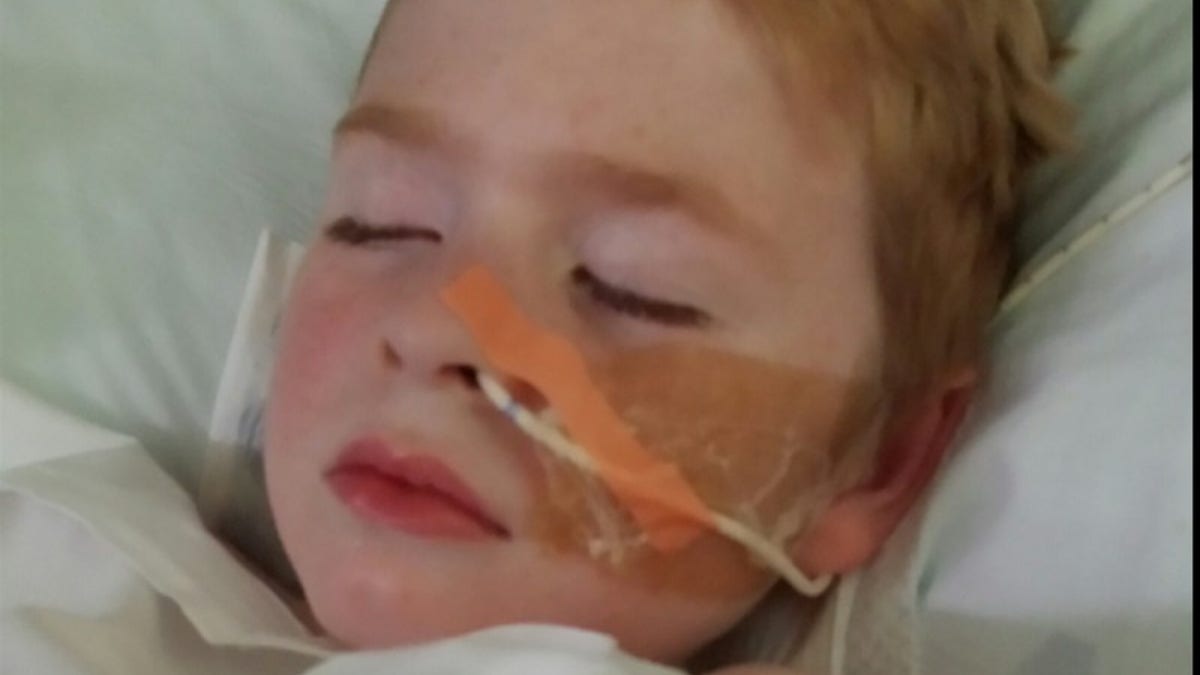 What his mother first thought was a harmless headache landed 7-year-old Somolon Pyle in the hospital, where he fell into a coma and was subsequently diagnosed with a rare disease. Now, the Omaha, Nebraska, boy is awake and undergoing treatment as his family struggles to pay their medical bills, WOWT News reported.
Sheila Pyle, Solomon's mother, told the news station that her son's illness came on quickly. One morning, Solomon said he had a headache, and the next day she took him to the emergency room at Omaha Children's Hospital. Doctors observed his symptoms and diagnosed Solomon with viral meningitis.
However, when the boy stopped acting like himself, they second-guessed that diagnosis.
"[Solomon] just started becoming really confused and forgetful," Sheila told the news station, "almost like I had a 7-year-old with Alzheimer's."
Solomon fell into a coma, and doctors ran more tests, according to WOWT News. They diagnosed him with autoimmune encephalitis, a condition wherein his body was producing a protein that was attacking his brain.
According to the National Institutes of Health, autoimmune encephalitis causes memory and cognition deficits, which are typically followed by lower levels of consciousness or a coma, as was the case for Solomon.
Five days after beginning treatment, Solomon awoke from his coma, and his pediatrician Dr. Sharon Stoolman is happy with his improvement 30 days into his hospital stay.
"We have not changed our goal or our hope that he will have a complete recovery," she told the news station.
Meanwhile, Solomon's family is raising money on GoFundMe.com to help cover Solomon's hospital bills, as well as Sheila's. WOWT News reported that she recently underwent surgery for thyroid cancer.
Sheila told the news station her wish is simple.
"I just want my son back," she told WOWT News. "I just want him back."