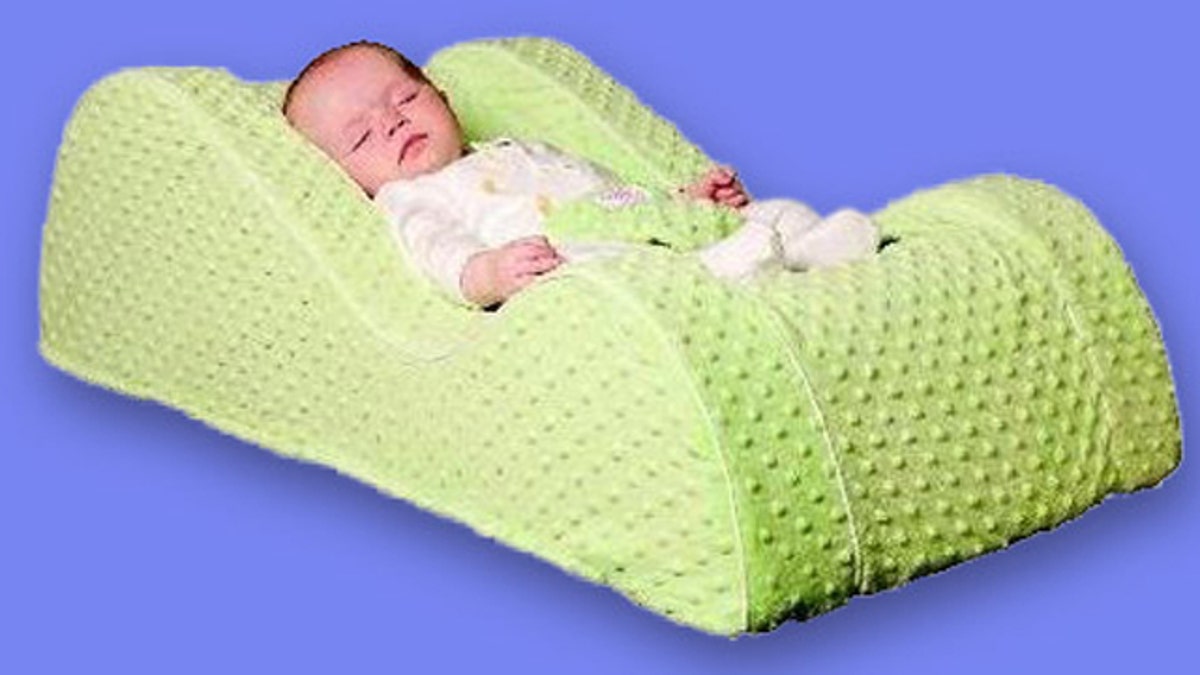 The U.S. Consumer Product Safety Commission filed an administrative complaint on Wednesday against a Pennsylvania company over baby recliners which the CPSC said were involved in five infant deaths.
The commission said in a statement it decided to lodge the complaint against Baby Matters LLC, of Berwyn, Pa., the maker of Nap Nanny and Nap Nanny Chill recliners.
The complaint alleges that the foam-rubber recliners have defects in "design, warnings and instructions, which pose a substantial risk of injury and death to infants," it said.
The complaint seeks an order from a federal administrative law court requiring that the firm notify the public of the defect and offer consumers a full refund.
Four infants have died in Nap Nanny Generation Two recliners and a fifth death involved the Chill model, the CPSC said. It also has more than 70 other reports of children nearly falling out of the recliners, the statement said.
The CPSC said it acted after talks with Baby Matters failed to come up with a voluntary recall plan that it said would adequately address the hazard posed by using the recliner in a crib or without the harness straps being securely fastened.
Under a July 2010 recall, the company offered an $80 coupon to Generation One owners toward the purchase of a newer model. The company also improved instructions and warnings for owners of the Generation Two. The recliners were priced at about $130.
Attempts to reach Baby Matters for comment were unsuccessful.
Five thousand Nap Nanny Generation One and 50,000 Generation Two models were sold between 2009 and early 2012. They have been discontinued, the CPSC said. One hundred thousand Chill models have been sold since January 2011.