Multiple brands of rawhide dog chews recalled over potential chemical contamination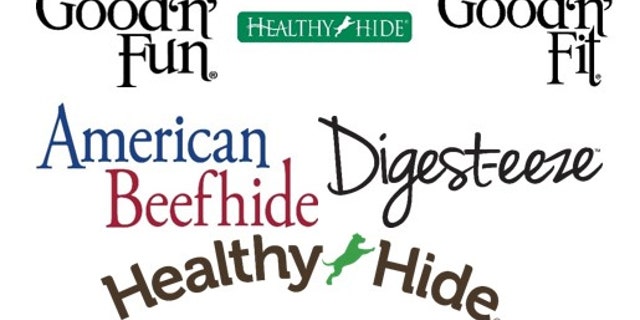 The company behind rawhide dog chew products has issued a recall for multiple brands of its products over concerns of potential chemical contamination. The move comes after United Pet Group said it received reports of pet illnesses involving diarrhea and vomiting, Fox 13 reported.
The Illinois-based company, which uses manufacturing facilities in Mexico, Columbia and Brazil, said it has identified the source of contamination but is issuing a nationwide recall for products including American Beefhide, Digest-eeze, Healthy Hide, Petco or "Good Lovin" Hill Country Fare, Priority Pet, Exer-Hides, Essential Everyday, Enzadent or Dentalhex, Dentley's and Companion.
MAN GETS $870G AFTER DOCTOR REMOVES WRONG TESTICLE
In a press release, the company said the facilities were using a quaternary ammonium compound mixture as a processing aid, which is not approved in the U.S. Exposure to the compound could cause pets to experience reduced appetite and gastric irritation, Fox 13 reported.
The affected products have an expiration date ranging from 6/01/2019 through 5/31/2020. Consumers are urged to dispose of the product or return it for a full refund.