More cities aim to be 'dementia-friendly'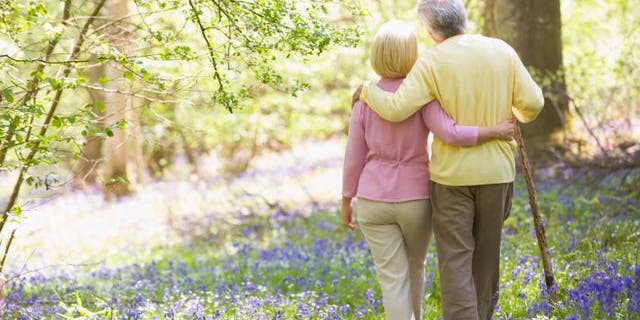 NEWYou can now listen to Fox News articles!
Despite being diagnosed with Alzheimer's disease last year, 79-year-old MaryLou Lindeman is determined to stay engaged in community life, whether shopping for food or attending church.
It helps that she lives in Paynesville, Minn., where a billboard announces that the town of 2,400 people is "dementia-friendly." Businesses and first responders are trained on how to interact with people who can be forgetful or believe they are living in a previous time in their lives. A twice-monthly "Fridays and Friends" event for people with dementia and others is held for socializing and entertainment. Volunteers help people with dementia, or their caregivers, buy groceries at Teal's Market.
Having such support "is one of the most comforting things in the world," said Ray Lindeman, 91, MaryLou's husband and a participant in the local effort.
Paynesville is one of a growing number of communities trying to foster a better quality of life for people with dementia, a population that is expected to swell as baby boomers age and life expectancy increases. The number of people 65 and older with Alzheimer's, the most common form of dementia, is projected to rise 40 percent over the next decade, to 7.1 million from 5.1 million, according to the Alzheimer's Association, a national nonprofit group.
Click for more from The Wall Street Journal.