Mom killed self after ovaries were removed without consent, family claims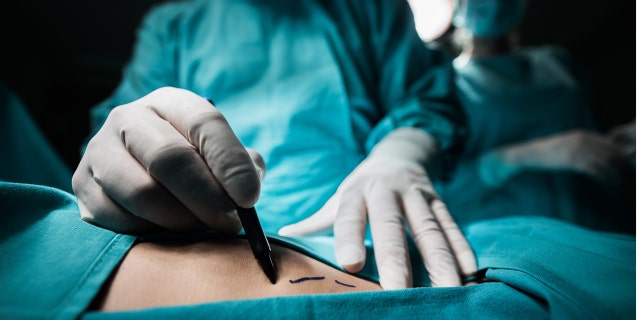 NEWYou can now listen to Fox News articles!
A British woman killed herself following an operation in which her ovaries were removed without her consent, according to a report.
Lucinda Methuen-Campbell of Wales, went under the knife in 2016, at Spire Bristol Hospital to mend a bowel disorder — but was later told by her surgeon her ovaries had been "in the way" and were taken out, the BBC reported.
The doc, Tony Dixon, has built up an international reputation for using mesh to fix bowel problems, but his surgery on Methuen-Campbell, left her with even more pain, her family said during an inquest Tuesday.
ONCOLOGY NURSE FORCED TO FUNDRAISE FOR TERMINAL CANCER TREATMENT SAYS IT'S WORKING
"The pain continued to get worse and nobody seemed able to solve the problem," said her ex-partner, Philip Chatfield.
"Mr. Dixon performed the operation in 2016 with the mesh but it was unsuccessful and caused her to be in agony," he said. "She had a follow-up operation which made things even worse."
Methuen-Campbell, 58, was recently found dead after hanging herself in her attic in Swansea.
She left a note for her 19-year-old son that read, "I'm sorry Angus, I love you, best son ever."
The coroner, Aled Gruffydd, said that her operation had made her pain unbearable and that it had affected her mental health.
"The pain she was in led to her taking her own life," he said.
JOGGER GORED BY 2,000-POUND BISON WHILE ON MORNING RUN
Her son, Angus, said after the inquest that his mom had been very upset that her ovaries had been removed – in addition to being in a tremendous amount of pain.
The possibility that her ovaries would be removed was never even brought up before the operation.
"He said he thought he'd done me a favor," she recalled the doctor saying in an interview with the BBC before her death. "And he said, 'I thought, you know, a woman of your age wouldn't really need her ovaries.'"
The surgeon is now suspended from two hospitals in Bristol and is under investigation by the National Health Service for his mesh procedures.
This article first appeared on NYPost.com.