Mom has foot amputated after discovering cancerous tumor during pedicure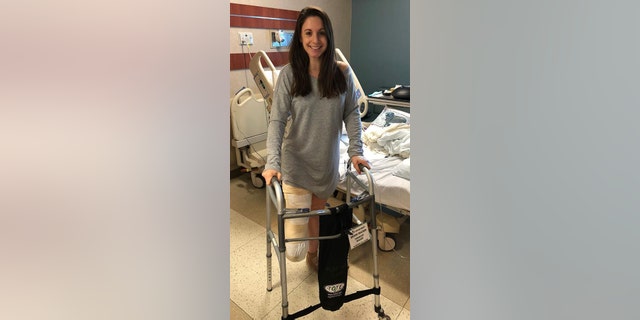 A North Carolina mother's decision to amputate her right foot in hopes of preventing a cancerous tumor from spreading did not come easy, but she said it was her love of life and her kids that ultimately helped her make it.
"I did this because I love life," Jenn Andrews, 33, told PEOPLE. "I'm not one to miss out on life. I have a 3-year-old and a 4-year-old who I love more than you can love someone else and the idea of them growing up without me just broke my heart. Anything I could do to be there for them, I was willing to do – and that's what I did."
Andrews, who is recovering from her March 12 surgery, was first alerted to a pea-sized bump on her foot in 2013. The health and wellness coach was pregnant with her daughter at the time and had been getting a foot massage when the pedicurist pointed it out.
7-YEAR-OLD BOY RECOVERING AFTER 5-ORGAN TRANSPLANT SURGERY
Admittedly, Andrews said she didn't think about it and didn't have it checked until after she gave birth to her son, at which point she found out that it was cancerous. She was diagnosed with a low-grade myxoid sarcoma, and while she had it removed once, it grew back, PEOPLE reported.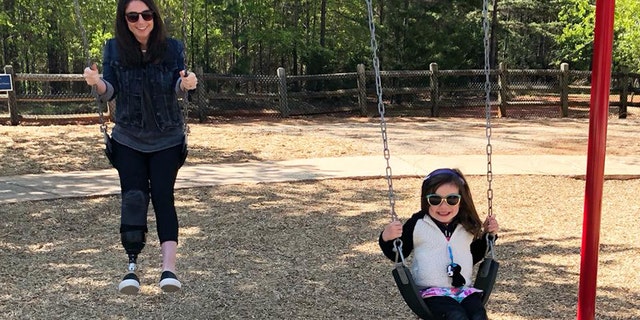 "If you find something, don't wait on it," Andrews told TODAY. "If it's continuous, you need to go to the doctor. It's scary and you might be told something you don't want to be told, but the more proactive you are and the quicker you go, the better chance you have at it not being this large issue."
Andrews' doctor told her that amputating her foot would be the only sure way to rid of the cancer. So, with the support of her husband, Miles, Andrews had her foot amputated. She decided to turn her ordeal into a positive experience for others, and created the #MoveforJenn campaign on social media.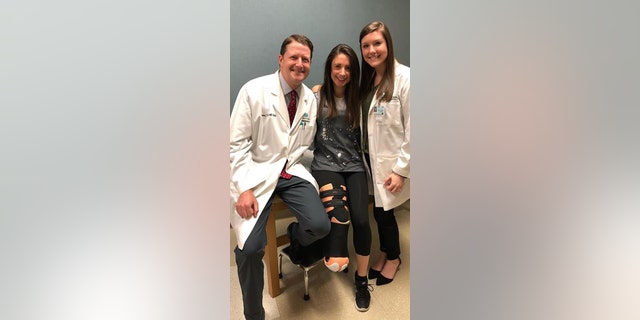 "When I woke up from surgery my Facebook and Instagram was flooded with #MoveforJenn posts and I can't put into words what it meant to me to see that so many people got moving," she told PEOPLE.
Andrews has continued to share her recovery on Facebook and on a GoFundMe account. On April 12 she shared an emotional video of her taking her first steps since the surgery. She's been fitted with a temporary leg while she waits for a custom prosthetic, and has set a goal of completing a 5K by the end of this year.
"I'm focusing on getting better, but I'm not focusing on my loss," she told TODAY. "Mindset is everything."