Missouri boy, 10, survives being impaled in the face by a metal meat skewer
A Missouri father said his 10-year-old son is lucky to be alive after the child was impaled by a 12-inch metal meat skewer when he fell from a tree house.
Xavier Cunningham was climbing up a tree house with his friends in Harrisonville Saturday when a swarm of yellow jackets began attacking them, his father Shannon Miller told WDAF-TV. Xavier, while being bombarded by the wasps, fell 4 feet from the ladder to the ground — landing face first on a meat skewer that was sticking out of the ground.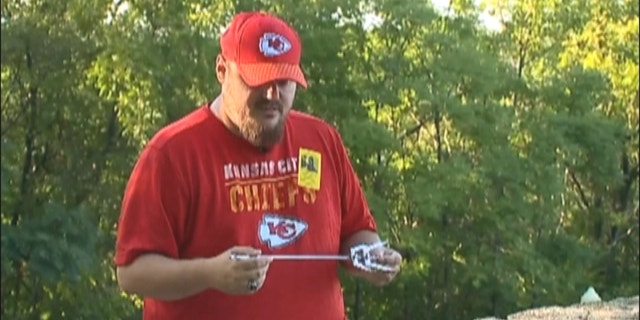 "He could've bled to death in that field, covered in yellow jackets," Miller said of his son. "He was more upset about the yellow jackets than he was about the metal piece sticking out of his face."
PATIENT DEVELOPS 'BLACK HAIRY TONGUE' FROM MEDICATION
The skewer punctured Xavier's face and nearly went through the back of his head. But it managed to miss his brain, the father said.
"It missed his brain. It missed his brain stem. It missed the nerves, everything that's valuable in your head. It missed everything," Miller said.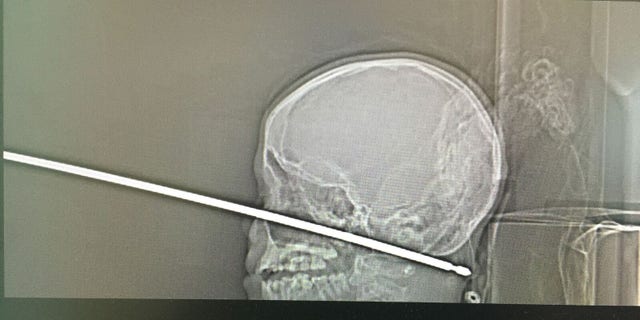 Xavier was taken to the University of Kansas Hospital, where a team of surgeons operated on him Sunday and successfully removed the skewer. Miller said the family prayed as they waited hours for the surgery to finish.
WOMAN HAS 61-POUND MASS REMOVED FROM UTERUS
"I said, 'Lord I don't care. I know you have a plan,'" Miller said. "All I can remember is laughing and crying and cheering. Just the support of my friends and family, it was powerful."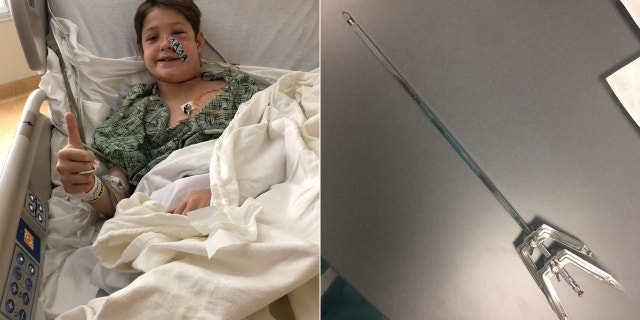 Miller said his son surviving the harrowing ordeal "really was a miracle."
On Monday, Xavier was already at his hospital bed playing his Xbox and joking with his family. He is expected to be released in the next few days.