Minnesota girl who died of strep infection donates organs to save 3 lives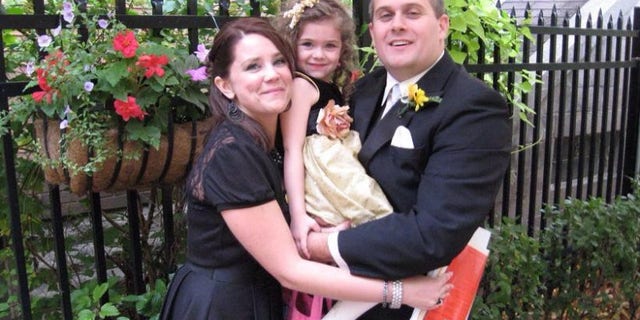 A 5-year-old Minnesota girl who died of a rare strep infection on Thursday has donated her organs to help save three other lives, including a child about her age, kare11.com reported.
Persephonee Norma Nefzger Banks, of Brooklyn Center, collapsed unexpectedly on Sunday, Feb. 22, and was rushed to the ER. According to the family's GoFundMe.com page, doctors diagnosed the little girl with an abnormal strand of bacterial strep. Doctors told her parents, Amee and Chris Banks, "I believe your daughter is going to die."
Amee and Chris described Persephonee as a precocious, Weird Al-loving little girl who was "happy, and full of life and energy."
"I want everyone to know that," Chris told the news station.
An adult who received one of Persephonee's kidneys had been waiting six years for a donor, her parents wrote in a post on the little girl's CaringBridge.com page. Caring Bridge is a community fundraising website.
Another one of the people who has received an organ from Persephonee is a 6-year-old, according to Amee.
"I was told (the child) would not have made it through the night," she said.
According to CBS Minnesota, hundreds of friends and family gathered Saturday to remember Persephone.
"There are so many people that this story touched," friend Angela Jarvis told CBS Minnesota.
Visit Persephonee Banks' Go Fund Me page for more information.
Click for more from Kare 11 and CBS Minnesota.