Meningococcal disease survivor shares life-saving message
NEWYou can now listen to Fox News articles!
Jamie Schanbaum was a 20-year-old student at the University of Texas when she fell sick with pain all over her body. She wasn't able to walk, and couldn't retain any heat.
"I was freezing down to my bones," Schanbaum, 27, from Austin, Texas told FoxNews.com.
Within 14 hours of her first symptom, Schanbaum was rushed to Seton Hospital in Austin. She was later transfered to St. Joseph's Hospital in Houston, where she would spend the next seven months of her life. Doctors diagnosed her with invasive meningococcal disease.
Dr. Leonard Friedland, a pediatrician based in Lafayette Hill, Pa., who did not treat Schanbaum, told FoxNews.com that the illness comes from Neisseria meningitidis, a bacteria found in the nose and throat of about 10 percent of the population, according to the CDC. This bacteria can lead to meningitis if it enters the lining of the brain and spinal cord.

However, if the bacteria enters a patient's blood stream, like it did in Schanbaum's case, it can cause septicemia, which is a complication that can cause the body to sacrifice appendages in order to protect vital organs.
"While it's a rare disease to get, it's even more rare to survive it"
Schanbaum lost both legs below the knee and all her fingers, but considers herself lucky to be alive as meningococcal disease can be fatal within just 24 hours.
"While it's a rare disease to get, it's even more rare to survive it," Schanbaum said. Doctors had initially given her just a 10 percent chance of survival.
Schanbaum has become an inspirational figure in raising awareness about to disease.
She appeared in renowned photographer Anne Geddes' book, "Protecting Our Tomorrows: Portraits of Meningococcal Disease." Geddes talked with FoxNews.com about the book in May.
Along with appearing in the book, Schanbaum has teamed up with GlaxoSmithKline (GSK) to share her experience and ways individuals and families can stay healthy. She works to inform parents and adolescents that meningococcal disease is completely preventable with vaccination.
The disease can be spread through sharing drinks and kissing, putting teens and college-aged young adults at the highest risk. Schanbaum and Friedland encourage parents to talk to their children about the risks and importance of being vaccinated against this devastating disease.
"Since 2005 we've had a vaccine to protect against four of the five types of meningococcal meningitis and blood infections and those are the A, C, W and Y types," Friedland said. It is a two dose vaccine, with the first given typically around the ages 11 to 12, and the second at age 16. According to Friedland, a major issue is that only 30 percent of teens come back for the second dose.
Additionally, Schanbaum and Friedland are spreading information about a new vaccine for the fifth strand of the disease, known as B type.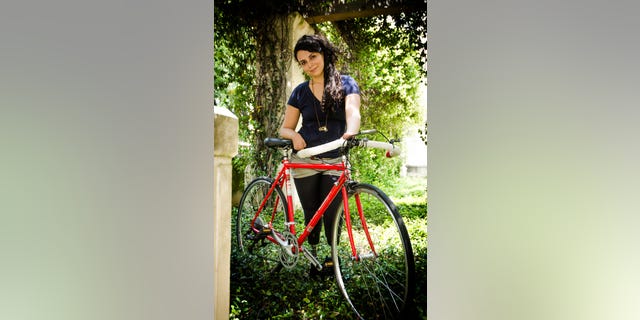 In addition to becoming an advocate for the vaccine, Schanbaum has taken up competitive cycling. In 2011 she took home a gold medal in the USA Cycling Paralympic Road National Championships.
"You've got to live beyond your limits," Schanbaum said, encouraging those who are going through difficult times to, "look forward to the next day and move on."
Visit the CDC to learn more about meningococcal disease.