Marijuana use in pregnancy tied to health problems for babies and mothers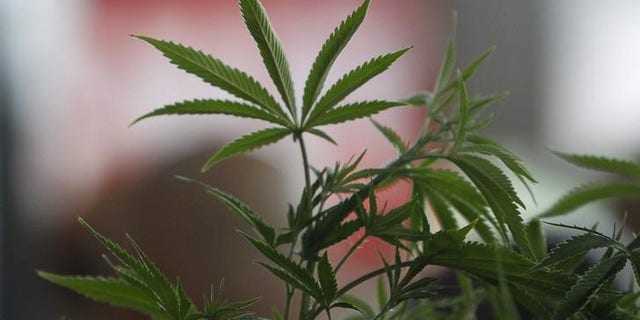 Babies exposed to marijuana in the womb are likely to be born smaller than those not exposed, and more likely to need intensive care after birth, according to a new analysis of existing evidence.
Mothers who smoke marijuana while pregnant are also more likely than those who don't to have iron-deficiency anemia, researchers report in the journal BMJ Open.
"We know that caring for yourself before you become pregnant is one of the best ways to make sure your baby will be born healthy," said study author Dr. Cara Christ, director of Arizona's Department of Health Services in Phoenix.
"This may include taking vitamins including folic acid, making changes to your diet, and not using tobacco, alcohol, or drugs," Christ told Reuters Health by email.
Marijuana is one of the most commonly used drugs worldwide and in North America, nearly one in eight people aged 15 to 64 years use marijuana, the researchers note.
The team reviewed results from 24 studies across the world to determine how marijuana use affected pregnant mothers and their unborn children. They looked at various health factors including how much babies weighed, their length and head size at birth, as well as how many weeks the infants were in the womb before being born.
Babies who were exposed to marijuana during pregnancy were 77 percent more likely to be born underweight, meaning they weighed less than 5.5 pounds, compared to infants whose mothers did not use marijuana.
The average weight difference between exposed and unexposed babies was approximately 4 ounces.
Babies of mothers who used marijuana while pregnant were also twice as likely to be placed in a neonatal intensive care unit.
Mothers who used marijuana were 36 percent more likely than those who didn't to have anemia, but were not more likely to have issues with prenatal care, labor, bleeding, weight gain, or to have longer hospital stays.
Many marijuana users also use tobacco or alcohol, the researchers note, and these factors were not examined separately in most studies, so it's not possible to separate out the effects just of marijuana.
Further limitations include the fact that not all studies looked at the same outcomes, the authors point out. So understanding the effects that are consistently seen among mothers who use marijuana while pregnant, and their infants, requires more research.
"We know there is a potential for anything pregnant women eat or drink to cross the placenta and have an effect on their baby's health," Christ said.
In light of changes in government and public attitudes toward marijuana, it's important to gather information on its health effects, said Peter Fried, emeritus psychology professor at Carleton University in Ottawa, who was not involved in the study.
In addition to the possibility that the women in these studies may be taking other drugs, there are many factors that can affect a baby's health, he said.
"If you look at poor nutrition, very young, no prenatal care, very stressed single moms, those things are going to add together to the potential impact of marijuana during pregnancy," Fried told Reuters Health by email.
Pregnant women must consider the consequences of marijuana use, Fried said. "She and the rest of the family have to determine whether it's worthwhile to take the drug for its positive effects versus its potential issues for the newborn."
"Women who are pregnant or plan to become pregnant should have a discussion with their doctor about the risks and possible adverse effects to their baby for all medications and substances they are taking," Christ said.
SOURCE: bit.ly/1Vc02mp BMJ Open, online April 5, 2016.