Mangoes Recalled In Five States Because Of Listeria Threat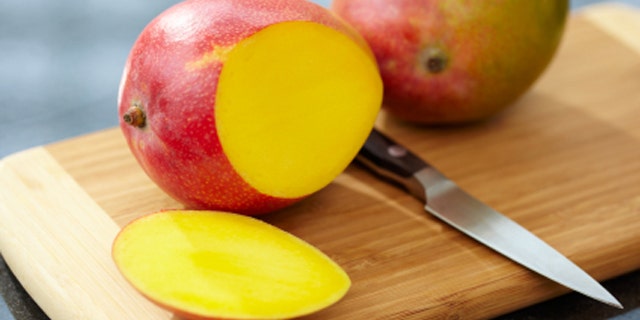 If you've purchased an organic mango in Arizona, California, Colorado, New Jersey or Texas over the last few weeks, beware.
San Francisco-based Pacific Organic Produce has recalled a number of cases of mangoes shipped to retailers and distributors in the five states because the fruit may be contaminated with the potentially deadly Listeria monocytogenes.
The bacteria causes Listeriosis, a food-borne illness that causes fever, muscle aches, diarrhea and can cause death in older people or those with serious medical problems. They can also cause miscarriages in pregnant women.
The recalled organic Tommy Atkins mangoes were sold under the "Purity Organic" brand between April 14th and May 2nd. The PLU numbers on the recalled cases include 94051 and 94959. According to foodsafetynews.com, the PLU numbers are printed in the middle of the PLU sticker on the fruit.
Pacific Organic Produce is working with officials and has contacted its customers.
The company issued a statement saying no illnesses have been reported and that the recall was issued as a precaution because of a single FDA sample that came back positive for Listeria.