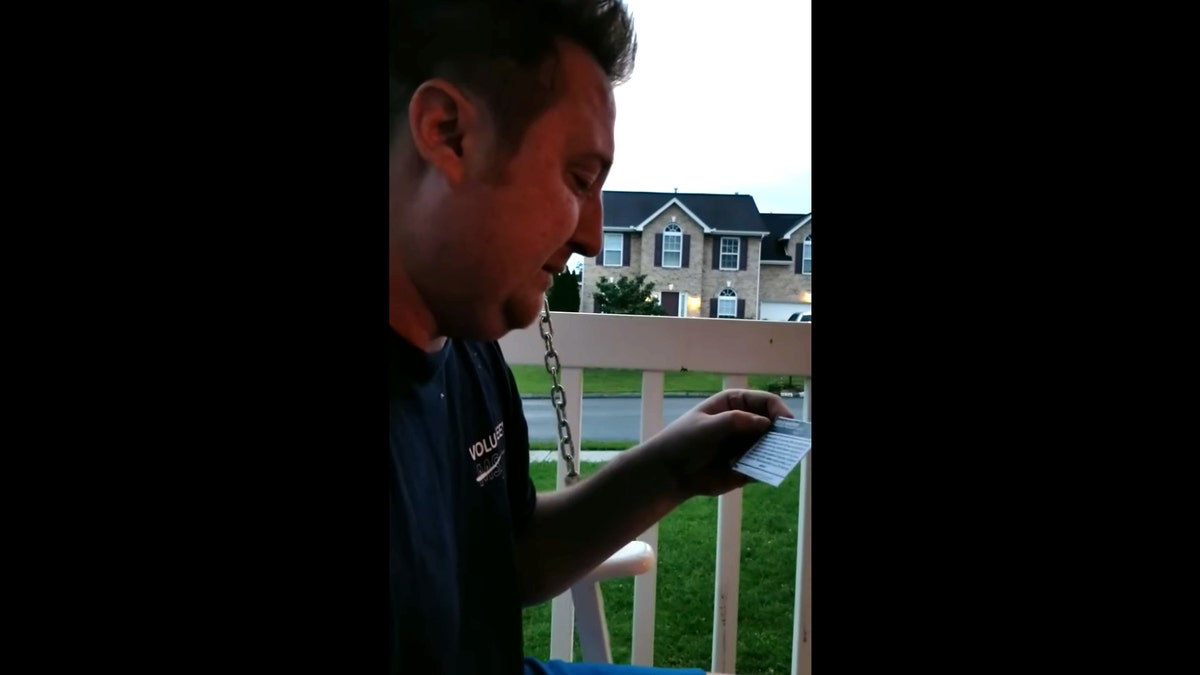 A diehard baseball fan in need of a life-saving kidney transplant got the surprise of his life last week when he opened a new pack of Topps player cards. In a YouTube video shared on Twitter, Steve Winfree, of Knoxville, excitedly reveals Noah Syndergaard, Mike Trout and Clint Frazier cards before reaching one of featuring a photo of himself.
"What the heck?" Winfree said, before his wife, Heather, asked what it was.
AUTISTIC TEEN DELIVERS CRAYONS, COLORING BOOKS TO SICK CHILDREN
"It looks like a baseball card," he said, before flipping it over to read the explainer.
"Steve's had a lot on his plate. With his health issues he has been striking out a lot," he read from the card. "He was not sure how he was going to wind up. His wife Heather thinks he is a great catch, so she's decided to go to bat for him. Now Steve will be a rookie recipient at Vanderbilt Transplant Center…"
Both Winfree, who was diagnosed with chronic kidney disease 14 years ago, and Heather are overcome with emotion as she informs him that she was found to be a match for donation, and that the surgery could take place by the end of July.
Heather said she wanted to tell Winfree in a special way and contacted Topps for help.
"You're saving my life," he said.
CHARLIE GARD CONTROVERSY: WHAT CAUSES INFANT'S RARE CONDITION?
In a follow up video shared on his Twitter, Winfree, who is fostering a 2-year-old and a 5-month-old with his wife, said he was shocked at the response that they've received since posting the touching moment on social media.
"We are so grateful for that because we want to share our story because we want people to see what it's like to be a donor," he said. "Because without donors, you don't have people like me who are recipients, and there's a big shortage of kidney donors in this country and we want to use our story to help with that."
The original reveal video, which Heather posted to YouTube on July 6, has been viewed nearly 140,000 times.