Mall Santa's message to young autistic boy goes viral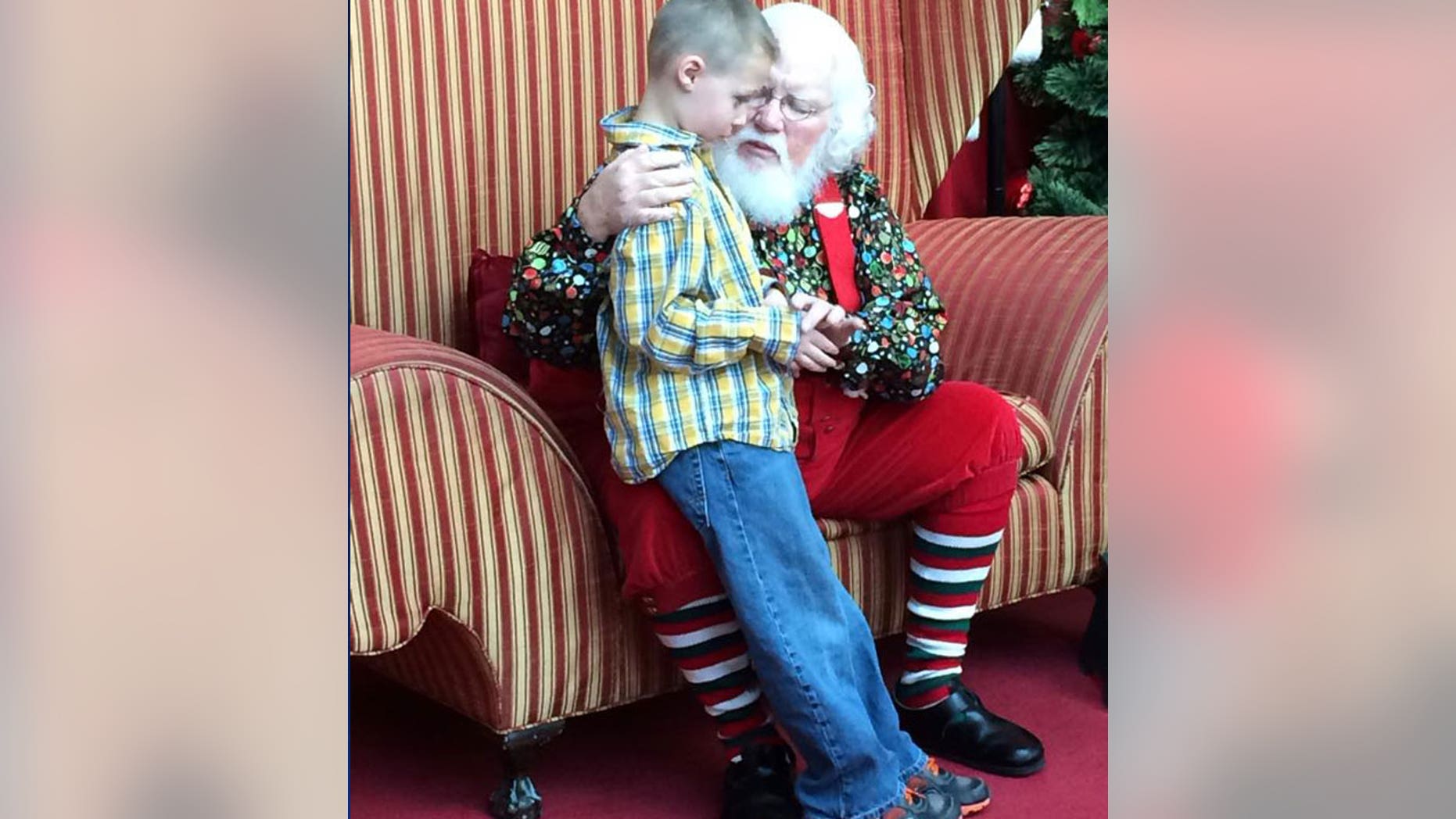 Many a caregiver has uttered the encouraging phrase "Be who you are" to youngsters still settling into their identities, but a Michigan mall Santa's advice to do just that stands out for one very sweet reason.
Fox 2 Detroit reported that Naomi Johnson, of Grandville, Michigan, gave a Facebook shout-out to the Santa, who wasn't named but was working at the RiverTown Crossings Mall,  for comforting her son Landon. Landon, whose age wasn't disclosed, told the man in the red suit he thought his autism would place him on the naughty list.
Johnson shared Santa's reply to Landon on her Facebook page, and the man's message has begun warming hearts across the country—being shared nearly 55,000 times and liked nearly 159,000 times as of Thursday.
It started when Landon visited Santa with his cousins. After they took their turn with the man, Landon stuck around to chat with him, the news station reported.
"He went back to Santa [because] he wanted to tell him that he has Autism. He was flapping his hands, all excited to let Santa know that he has autism," Johnson wrote on Facebook.
"Santa sat him next to him and took L's hands in his and started rubbing them, calming them down," Johnson continued in the post. "Santa asked L if it bothered him, having Autism? L said yes, sometimes. Then Santa told him it shouldn't. It shouldn't bother him to be who he is. L told Santa that sometimes he gets in trouble at school and it's hard for people to understand that he has autism, and that he's not a naughty boy. Santa told L to not worry and that he has been a very good boy being who he is."
Johnson wrote on Facebook that the encounter "just melts this momma's heart!"
As of Thursday morning, the post had received about 10,500 comments.