Maine gov reveals bariatric surgery, 50-pound weight loss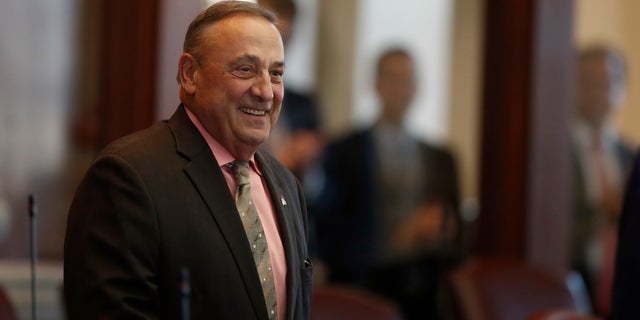 NEWYou can now listen to Fox News articles!
Gov. Paul LePage revealed the cause of his dramatic weight loss Wednesday, telling a local radio show that he underwent bariatric surgery in September after a warning from his doctor about diabetes. LePage, who spoke to Portland-based WLOB, said he was treated as an outpatient and has lost 50 pounds since the procedure.
The 68-year-old Republican told the Sun Journal that he is feeling well and now weighs around 200 pounds. LePage joked that not only are there "50 less pounds of me to hate," but that he'll also look dapper in a tuxedo if he attends one of President-elect Donald Trump's inauguration balls.
Guidelines released in 2016 said weight loss surgery should become a more routine treatment option for diabetes, even for some patients who are mildly obese.
There are several types of bariatric surgeries with an overall goal of making the stomach smaller. Studies show that many patients who undergo bariatric surgery lose about 15 to 30 percent of their starting weight, but over time some individuals may regain a portion of their loss, according to the National Institute of Diabetes and Digestive and Kidney Diseases (NIDDK).
On average the surgery can cost between $15,000 to $25,000 depending on the type of procedure performed, though it was unclear if LePage went through insurance or paid out of pocket as his office would not comment when asked by The Portland Press Herald.
"We do not comment on the governor's personal medical care," Pat Steele, LePage's communications director told the news outlet. "If he chooses to talk about it publicly, that is his decision."
LePage is not the first governor to undergo weight loss surgery. New Jersey Gov. Chris Christie had lap-band surgery in February 2013 and later called it "the best thing" he's ever done for himself. The 52-year-old former Republican presidential candidate later told NBC that he wished he had done the surgery years ago.
The Associated Press contributed to this report.