Louisiana teacher donates kidney to student she never met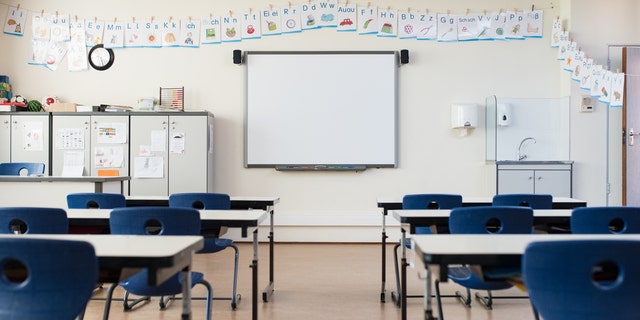 A Louisiana science teacher is set to donate a kidney to a student who previously attended the school she teaches in, but never had her for class. Heather Mallet, who teaches at F.K. White Middle School, said it doesn't matter that Hayden Diaz never sat in her classroom, she just knew she had to help him.
"Never doubted it, never blinked an eye, it's just something I know I'm supposed to do," Mallet told KPLC News.
'MAJOR' INFECTION CONTROL DEFICIENCIES FOUND AT NJ HOSPITAL FOLLOWING BABY'S DEATH
Diaz's kidneys failed last year, prompting the family to move to Texas where he's been hooked up to dialysis for about 13 hours per night. Before the move, Mallet had volunteered to donate her kidney to a friend who was also doing dialysis, but rejected her offer and told her to instead donate to a child.
Shortly after Mallet's friend died, she had heard about Diaz, KPLC News reported.
"About six months later, Hayden enrolled at F.K. White, his kidneys failed, both kidneys failed, and I just knew it was a sign," she said.
The two are set to undergo their surgeries early next month.