Lindsay Lohan's New Sentence: Rehab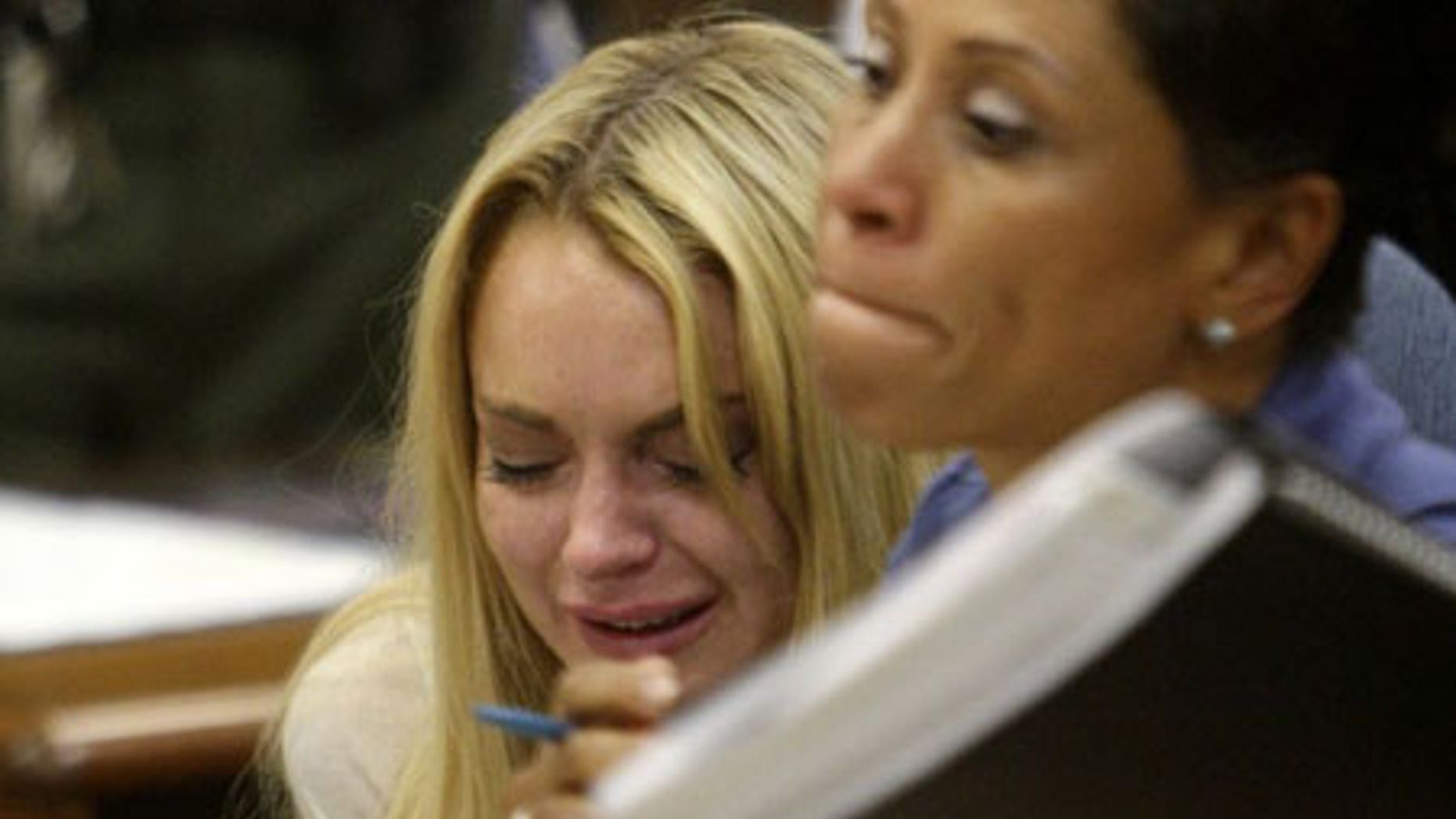 After nearly two weeks in jail, Lindsay Lohan is out from behind bars. But her sentence is far from over, and the next step could be even tougher for the 24-year-old actress:
She's in rehab -- and not for the first time.
Lohan, who was released from the Century Regional Detention Center in Lynwood, Calif., early Monday morning, was ordered to attend a substance abuse treatment program for 90 days as soon as she left.
A prosecutor has said that Lohan cannot be released from rehab early and will have to spend the entire time in treatment, reportedly at Ronald Reagan UCLA Medical Center. Both the facility and government officials declined to say whether Lohan is a patient at the center, but paparazzi followed a van that received a police escort there after Lohan's release from jail.
Slideshow: Celebs Who Have Battled Addiction
Despite denials from her lawyer, rumors have been swirling that she will be treated for bipolar disorder and for an addiction to methamphetamine.
Lohan is no stranger to celebrity rehab centers, which some say are more like lavish resorts than drug treatment facilities. So how will it be different this time around?
If Lohan is rehabbing at UCLA Medical Center's Integrated Substance Abuse Program (ISAP), one of the country's most reputable medical institutions, she could be carrying out treatment at the university's affiliated Matrix Institute on Addictions.
The Matrix Institute is based on outpatient treatment, which means Lohan would not be required to stay "locked up" for 90 days, although that has not been confirmed. According to its website, Matrix's focuses are:
-- Lifestyle changes;
-- Training in relapse prevention;
-- Education about dependencies;
-- Twelve-step facilitation;
-- Family involvement.
Most patients at Matrix Institute undergo "intensive outpatient" treatment. With this schedule, Lohan would be attending at least 3 days per week for 4 months. Family members would be encouraged to participate.
"Early intervention" treatment would give Lohan short, intense treatment, helping her to accept and understand potential drug addiction problems.
"Medication assisted" treatment allows patients going through withdrawal from alcohol and drugs to use medications to ease their symptoms and help with their dependence.
All the programs include weekly urine and breath-alcohol testing, as well as one-on-one individual sessions.
Lohan could also get psychiatric help with the ISAP program, working with doctors on mental illnesses including depression, anxiety and bipolar disorder.
Calls made to the Matrix Institute were not returned.
According to the Centers for Disease Control, only 3 to 5 percent of all those individuals who could be classified as having a drug addiction actually get the treatment they need in the form of a drug rehab program.
The Associated Press contributed to this article.