Lifeflower: A Treatment for Stroke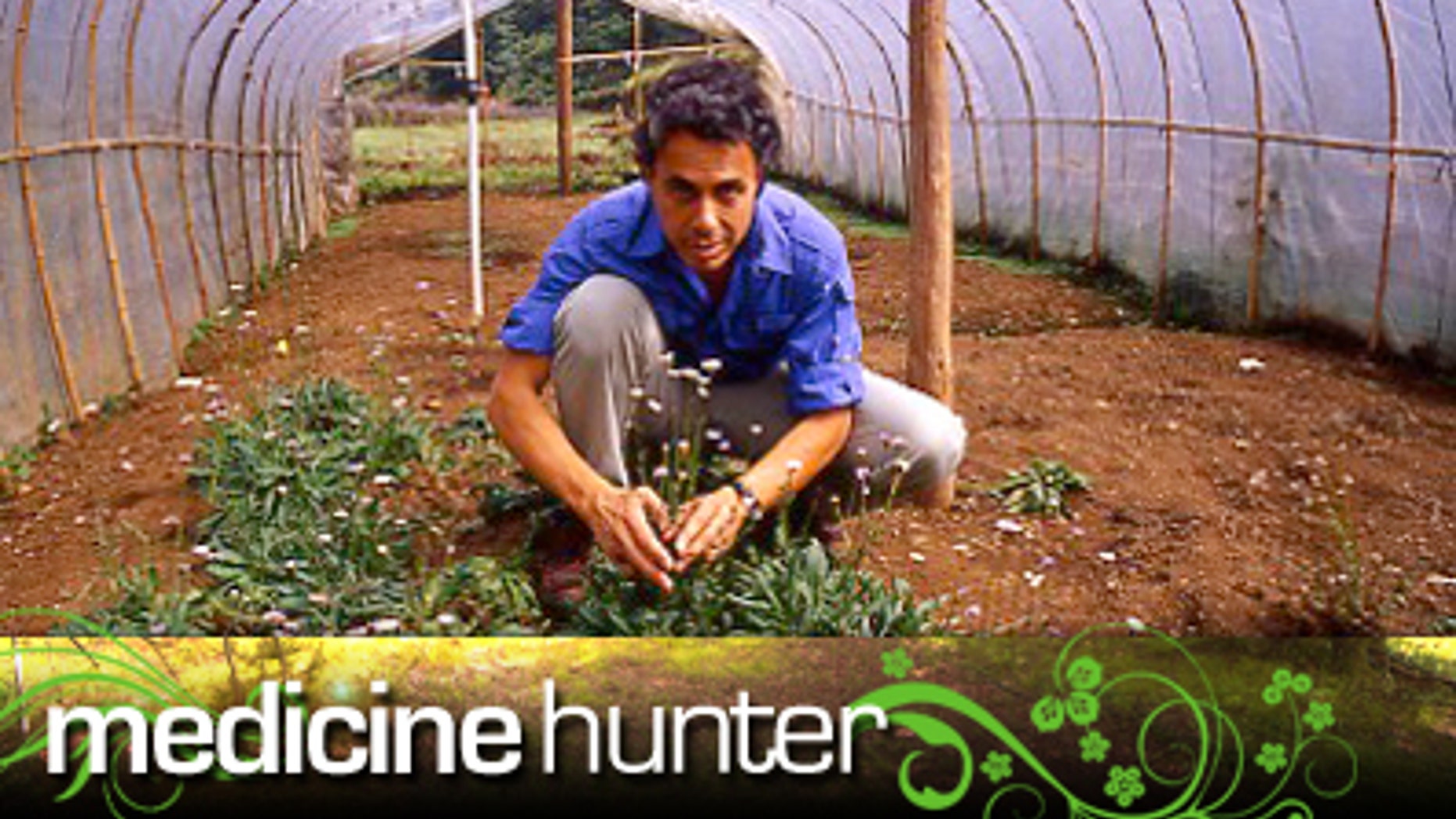 As a medicine hunter, I seek natural, plant-based remedies of high value to health, and help to make them more widely distributed and better known. One of the more intriguing medicinal plants I have studied is called Lifeflower (Erigeron breviscapus). The extract of Lifeflower is used in China to treat disorders of the entire cardiovascular system, and to help stroke patients to recover function in cases of stroke-related paralysis. Most of the science on the plant is in Chinese, and has not been translated. This is because Lifeflower comes from Yunnan, the southwestern-most province in China. Nonetheless, I was able to obtain an English language toxicity report, a positive mouse memory study, a positive human memory study, a group of study abstracts, and results of an18,000 patient study conducted in 21 Chinese hospitals, showing that Lifeflower helps to restore muscular control and overall function in a high percentage of stroke patients.
Though the information I possessed was by no means comprehensive, it suggested that Lifeflower could be a true life-saving remedy, of potential value to many people. After all, stroke is a massive killer. In the US alone, an estimated 500,000 people suffer strokes annually — 30 percent of which result in death. If a plant demonstrated significant benefits against this killer, it would be a miracle medicine.
Based on the positive information I had read, I arranged a trip to Yunnan, to see the Lifeflower situation for myself. When I arrived in Kunming, the provincial capital of Yunnan, I met with several people who would be part of my group for the entire project. LifeFlower itself is a small perennial plant with oval leaves about 6 inches in diameter that lie close to the ground, and slender stalks with purple flowers. The plant grows wild in various regions of Yunnan. Lifeflower can grow between 1100 and 3500 meters, but grows best between 1700 and 2500 meters. The plant is sparse, and over-picking would surely endanger it.
The city of Gejiu lies south of Kunming several hours, and is home to SuperTrack Bio-Pharmaceutical. There several executives showed us their manufacturing facility, where Lifeflower is transformed from a plant to an injectable dosage form designed to save lives. The Lifeflower ampules are used in hospitals throughout the country, to treat stroke patients. According to the leaders at SuperTrack, the plant has helped to restore thousands of stroke patients back to healthy function.
One acre of Lifeflower yields 150 kilograms of the dried plant. And it takes 100 kilograms of the dried plant to produce one kilogram of the final extract. SuperTrack keeps 2,200 acres of land under cultivation with LifeFlower. The plant is started from seed. After three months, seedlings are transplanted from shaded nurseries to larger fields. LifeFlower takes one year to mature. It is then harvested, dried, and cleaned. After that, the plant undergoes a patented extraction process which yields Brevicapinum, the agent believed to be responsible for its protective and healing activity. Each injectable ampule contains 10 milligrams of extract. One Kilogram of extract, then, will yield 100,000 doses. Supertrack also makes tablets of LifeFlower, each of which contains 20 milligrams of extract. The daily recommended dose is six tablets.
Where Lifeflower Grows
Outside of Gejiu in Mile, we traveled roads that led us up into rough terrain and into progressively higher mountains. There our group toured a remarkably well tended 3,000 acre Lifeflower plantation. Vast rows of the plant grew at the 2000 meter altitude, and the combination of altitude, moisture, and just the right amount of sun kept them healthy. Most were without flowers, but in one section, a great many plants were in bloom. Thus we were able to see the plant, from the smallest specimens, to fully grown and in flower.
Yu, a botanical specialist, told us that the plantation would be greatly expanded in that area. "We have worked very hard with Lifeflower. We know the conditions to grow the plant, and what is needed to produce a healthy crop. This is going to be a very large agricultural product in this area."
Kunming's Ongoing Research
Back in Kunming, we made our way to the Kunming Institute of Botany. There a large and dedicated team of scientists investigates the properties and uses of a plethora of beneficial plants. At the forefront of much of this research is Professor Han Dong Sun. Along with Deputy Director Li De Zhu, Professor Sun explained to us some of the Institute's findings on Erigeron breviscapus.
"This is a very important medicine," Professor Sun explained. "Erigeron breviscapus is highly beneficial in the treatment of cerebro-vascular disease. The whole herb is used to treat a variety of paralysis, and the problems that arise from that condition." Having worked on Erigeron breviscapus for over ten years, Professor Sun is one of the best informed people about the plant. He believes that while a single agent, breviscapinum, may play a major role in the plant's activity, other synergistic compounds are also highly important for maximum efficacy.
To my surprise, Professor Sun informed us that there is more science on the oral use of Erigeron breviscapus than on the injectable form. "Both forms of the plant extract are used in clinical settings," he pointed out. This information only confirmed my estimation of the great need for translation of studies. Professor Sun agreed that this is an essential next step, to bring better and more complete information on this medicinal plant to the international research community.
Summing Up the Knowledge
Our team scoured the area between Kunming and Gejiu, meeting with various experts associated with Lifeflower, Erigeron breviscapus. The cumulative information we gathered, and the depth of inquiry into the plant that we encountered, confirms for me that this plant is something very special. In China, many thousands of stroke patients each year are treated with Lifeflower, either in tablet or injectable form. According to all the information I have seen or heard so far, treatment of paralysis due to stroke is at least somewhat successful in over 80 percent of cases. Even if positive results were half that, Lifeflower would still be a remarkable medicine.
The science on Lifeflower shows that the plant improves circulation in the brain, and enhances cerebral function. It is a unique plant that possesses both protective and restorative activity. Considering the great number of people who need brain enhancement of these kinds, Lifeflower has the potential to become one of the most important and widely used plant-derived medicines of all time.
Chris Kilham is a medicine hunter who researches natural remedies all over the world, from the Amazon to Siberia. He teaches ethnobotany at the University of Massachusetts Amherst, where he is Explorer In Residence. Chris advises herbal, cosmetic and pharmaceutical companies and is a regular guest on radio and TV programs worldwide. His field research is largely sponsored by Naturex of Avignon, France. Read more at www.MedicineHunter.com