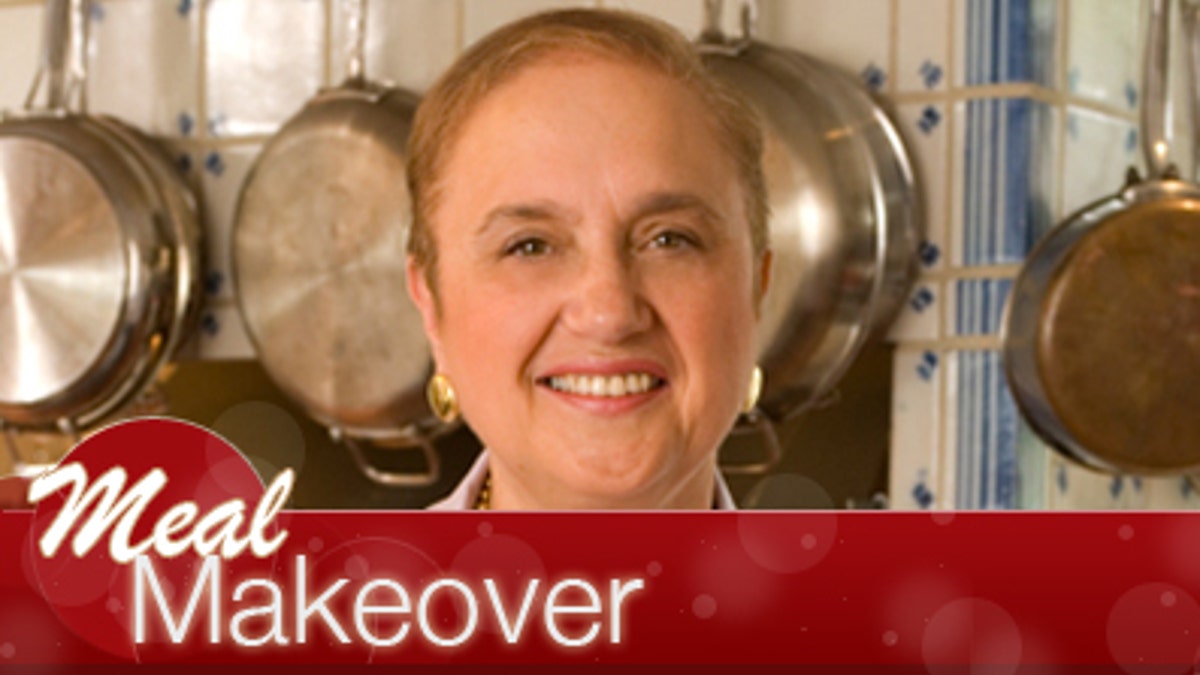 This simple soup can be made any time, but it is best with locally-grown asparagus (if you can possibly get it) with the sweetness of springtime.
It's also important to cook this soup sufficiently to develop the full flavor.
Makes about 3 quarts of soup, serving 8
What you need:
1 1/2 pounds fresh asparagus spears
1/2 cup extra-virgin olive oil plus more for serving
4 plump garlic cloves, crushed and peeled
2 cups cauliflower fleurettes cut in ½-inch cubes
3 cups chopped leek, 1/4-inch white and green pieces
5 quarts water
2 bay leaves
1 tablespoon coarse sea salt or kosher salt plus more to taste
1 cup brown rice
Freshly ground black pepper to taste
1/2 cup freshly grated Parmigiano-Reggiano or Grana Padano
Recommended equipment:
A heavy-bottomed 6-quart saucepan or soup pot, with a cover
Directions:
Rinse the asparagus and snap off the tough bottom stubs. Slice the spears crosswise into 1/3-inch chunks, including tips.
Pour 1/3 cup of olive oil into the pot, drop in the crushed garlic and turn on a medium-high flame. Golden the garlic for a minute or 2, just until fragrant and lightly colored, and stir the cauliflower in the hot oil. Cook, stirring now and then, until the cauliflower is crusty but not too browned—lower the heat if necessary — 4 or 5 minutes. Stir in the chopped leeks and cook until softened and sizzling, 3 or 4 minutes more.
Pour the 5 quarts water into the pot, drop in the bay leaves and tablespoon salt, and stir well, scraping up any crust on the bottom. Cover and bring to the boil over high heat. Stir in all the cut asparagus, return to the boil and adjust heat to keep the broth bubbling steadily and slowly reducing.
Cook uncovered for about 1- hour, stirring occasionally, until the soup volume is reduced by almost 1/3 and the broth is full of flavor — tasting is the way to test for doneness. Stir in the rice, return to the boil and cook for 30 minutes, until the rice is al dente, then turn off the heat.
Season with freshly ground black pepper and more salt to taste. Stir in 1/4 cup grated cheese. Serve immediately in warm bowls, with more cheese and oil at the table.
Lidia Matticchio Bastianich is an award winning chef, restaurateur, cookbook author and Public Television cooking show host. Her latest series, "Lidia's Italy," was nominated for an Emmy in 2008. Lidia is also well-known for her acclaimed restaurants, including the three-star Felidia and Del Posto restaurants in New York, the popular theater Becco restaurant and Lidia's restaurants in Kansas City and Pittsburgh. Lidia and her son, Joseph Bastianich, a popular wine expert and restaurateur of multiple locations in New York, Las Vegas, Los Angeles and beyond, also produce award-winning wines at the Bastianich and La Mozza vineyards in Italy. For more information on Lidia, visit www.lidiasitaly.com.