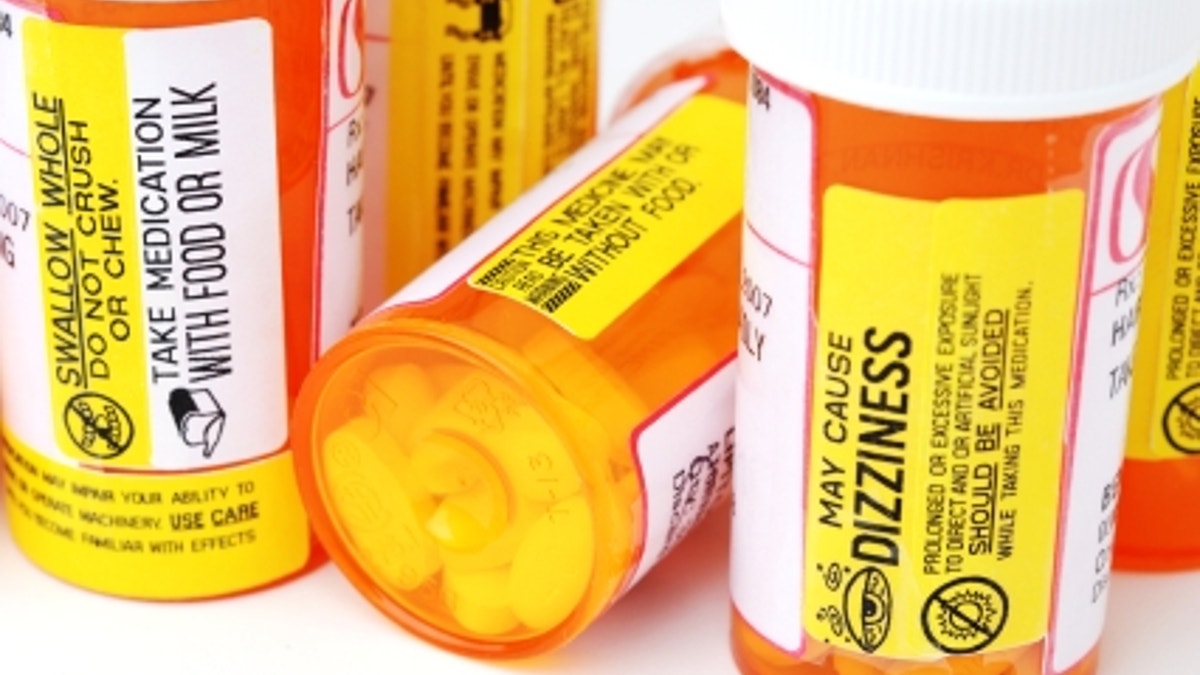 Elderly nursing home residents are often prescribed courses of antibiotics that last 10 days or more, a new Canadian study shows, which may needlessly raise the risk of drug resistance and secondary infections.
A week or less of antibiotic use effectively kills most common infections, including pneumonia, researchers said.
"If they're receiving antibiotic treatment beyond cure, they're being exposed to those harms without additional benefit," said Dr. Nick Daneman, who worked on the new study at the Sunnybrook Health Sciences Center in Toronto.
For their study, he and his colleagues analyzed records for close to 67,000 nursing home residents treated at 630 facilities in Ontario, Canada in 2010.
Just over three-quarters of the elderly residents were prescribed at least one course of antibiotics that year, although the study team didn't know the reasons for treatment. Close to 45 percent of all prescriptions were for more than seven days - often 10 or 14.
The length of a given treatment course didn't seem to be based on a patient's health. Instead, the frequency of longer-term prescribing varied by doctor, the researchers reported Monday in JAMA Internal Medicine.
"It appears to be more important who's prescribing the medication than who's receiving the medication," Daneman said.
"I'm convinced there has to be something related to prescribers (to) explain all those treatments," said Yuting Zhang, a pharmaceutical and health economics researcher at the University of Pittsburgh in Pennsylvania who wasn't involved in the new study.
But, she told Reuters Health, it's unclear just what that might be. Doctors' age or education, for example, didn't predict who prescribed more lengthy antibiotic courses.
Using antibiotics when they're unnecessary - or for longer than needed - adds to the risk that bacteria will become resistant to the drugs. That means the next time the patient develops an infection, it could be a lot harder to treat.
Overuse of antibiotics can also make a person vulnerable to Clostridium difficile, a type of bacteria that's known for spreading in hospital wards and nursing homes and causes severe stomach pain and diarrhea.
"You can almost think of C. difficile as an antibiotic side effect," Daneman told Reuters Health, because almost every patient who gets it has been treated with antibiotics in the past few weeks.
Antibiotics wipe out normal, healthy gut flora along with infectious bacteria, he said - which gives C. difficile an opportunity to "set up shop." Using more antibiotics further raises the risk of secondary infection.
Daneman said alerts as part of electronic health records, feedback from antibiotic monitoring committees and order forms with standardized course lengths could all help limit unnecessarily long treatments.
Patients can also ask their doctor why they're supposed to take certain drugs for as long as they were prescribed, according to Zhang.
"I think it's almost always better for patients or caregivers to seek that information," she said.