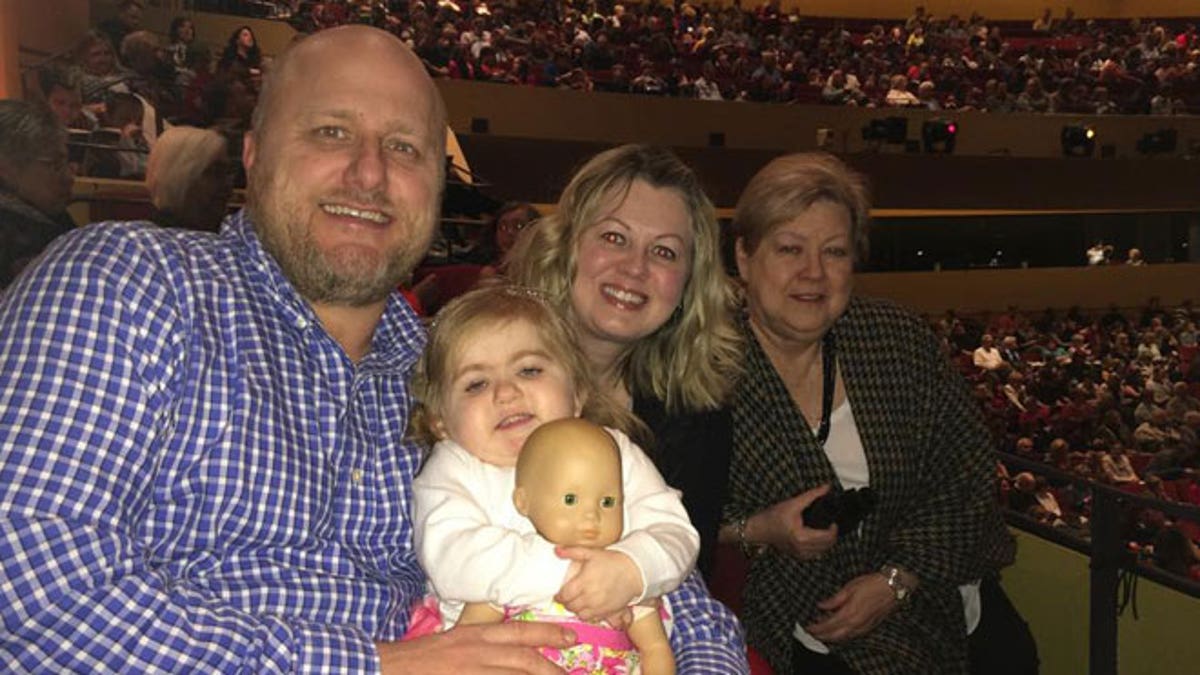 Few people can resist tapping their feet to Mark Ronson's hit song "Uptown Funk"— and 6-year-old Audrey Nethery, of Louisville, Kentucky, is no exception.
A video of Audrey dancing to the catchy tune during a Zumba class went viral after her parents, Scott Nethery and Julie Haise, posted it on the little girl's Facebook page, The Daily Mirror reported.
Audrey's parents have posted more than a dozen videos online to raise awareness for a rare and life-threatening condition that plagues their daughter. Audrey has Diamond-Blackfan anemia (DBA), a disease that prevents bone marrow from producing enough red blood cells, which are crucial for carrying oxygen to the body's tissues. According to the National Institutes of Health (NIH), people with DBA are at an increased risk of developing certain types cancer, including leukemia as well as osteosarcoma, a cancer of the bone.
Audrey's growth has slowed, which has stunted her height, and she has a cleft palate—a partial effect of her steroid treatment. In addition to DBA, the little girl has a hole in her heart, according to The Daily Mirror.
Fifty percent of DBA patients need a life-saving blood transfusion every three to five weeks, Scott said. So far, Audrey has had 20.
Still, Audrey hasn't let her condition stop her from dancing, nor has it stopped her family from trying to raise more awareness for DBA. According to the NIH, about 5 to 7 million infants are born with DBA.
"Once people realize she has a life-threatening illness, it really touches their hearts," Scott Nethery told The Daily Mirror. "They comment about how full of life she is. I know Audrey is succeeding in spreading awareness about DBA with all the comments we receive."
Audrey's favorite artists to dance to are Taylor Swift, Bruno Mars, Iron Maiden and The Beatles— a preference she shares with her dad.
The family also hosts blood drives to give back to their community because Audrey's life, as well as the lives of other people with DBA, depends on transfusions.
"There are ups and downs, as DBA is a life-threatening illness with many issues," Nethery told the news website. "The bottom line is it's not easy, but Audrey is totally worth it."