K2 drug wreaking havoc in DC, with possible links to 4 deaths, officials say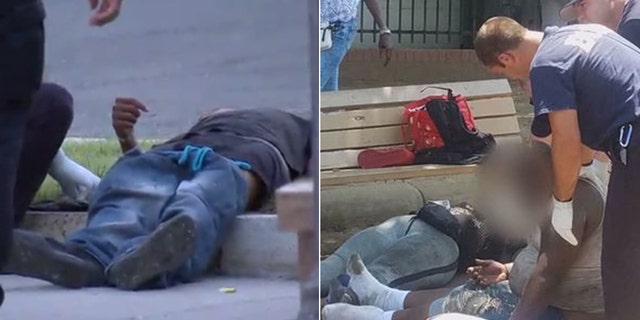 A batch of synthetic marijuana responsible for putting users into a zombie-like state may be tied to at least four deaths and more than 140 cases of illness in the Washington, D.C., area, officials say.
First responders in the nation's capital tell Fox 5 DC there has been a rash of medical problems stemming from K2 usage dating back to Saturday.
CDC CHIEF SAYS FENTANYL ALMOST KILLED HIS SON
A police source told the station that a man was found dead on a sidewalk Wednesday morning, one of four deaths believed to be linked to the drug. A firefighter reportedly added11 people were sickened in the northwest part of the city later that night.
Most of the overdoses are clustered around a homeless shelter a few blocks away from D.C. police headquarters, according to Fox 5 DC.
"You will see people that are unconscious, people that are vomiting, people that are collapsing or maybe being overly aggressive – those are signs that they may be impacted or under the influence," D.C. Fire and EMS Chief Gregory Dean told the station.
Fire officials also said the summer heat may be causing dehydration, which makes K2 users more likely to have an overdose.
FOLLOW US ON FACEBOOK FOR MORE HEALTH NEWS
The city reportedly is working with the Department of Human Services, the Department of Behavioral Health and shelters to tackle the spread of the drug.