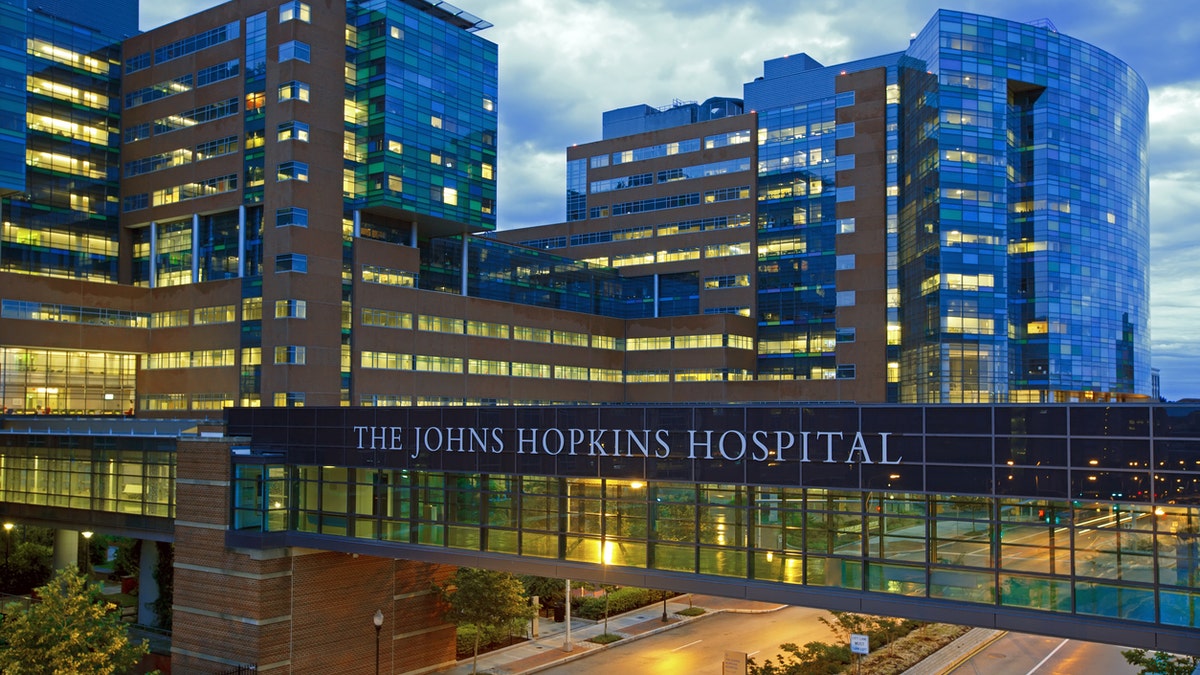 Two buildings at the Johns Hopkins Hospital in Baltimore, Maryland, were evacuated on Thursday because people may have been exposed to tuberculosis, a hospital spokeswoman said.
A small amount of the tuberculosis bacteria may have been released while being transported between two of the hospital's cancer research buildings, the spokeswoman, Kim Hoppe, said in an email. Tuberculosis, or TB, is a serious airborne infection.
Both buildings were evacuated, and employees who were in the area when the incident occurred have been isolated and will be evaluated by the Fire Department, Hoppe said.
WASHINGTON HOSPITAL IS 'LIKE GOING INTO HELL'
"So far, all indications are that no other individuals have been exposed; however, the buildings will remain evacuated until cleared by public safety officials," Hoppe said.
Helicopter footage by a news crew showed about two dozen people standing outside one of the hospital's buildings, with some dressed in hazmat suits.
A spokeswoman for the fire department did not immediately respond to requests for comment.
Johns Hopkins Hospital is considered one of the top hospitals in the United States.
In 2016, about 10.5 million people became ill around the world with tuberculosis, and 1.7 million were killed by it. A tiny fraction of those infections and deaths were reported in the United States.