Infant twin boys get life-saving bone marrow donation from 4-year-old big brother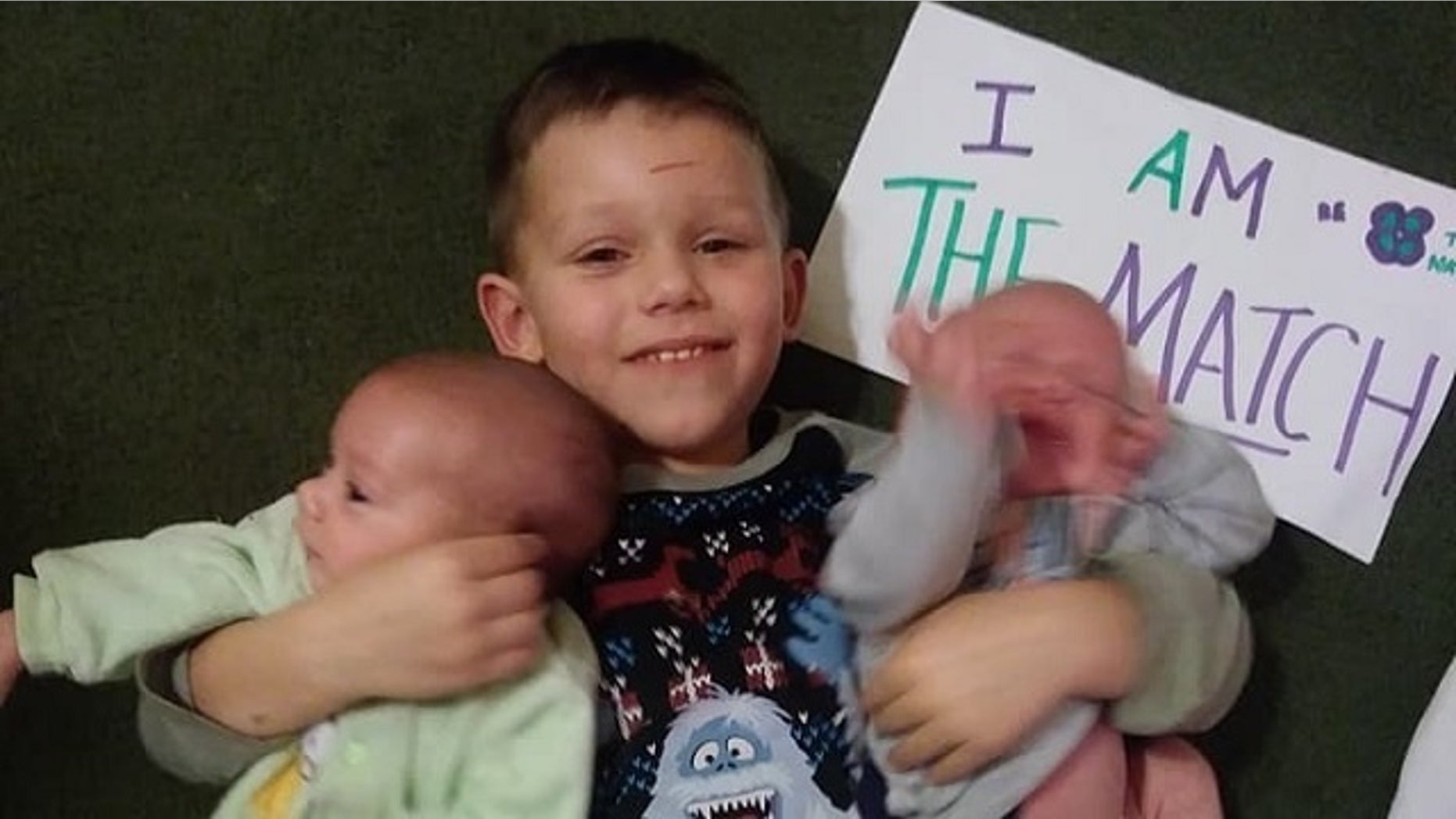 A Philadelphia family is thrilled to have their infant twin boys home after their 4-year-old brother helped to save their lives. Santino and Giovanni Demasi, who were born prematurely to mom Robin Pownall, were diagnosed with chronic granulomatous disease (CGD) shortly after birth.
The boys' oldest brother, 9-year-old Dominick, also had CGD as an infant, but he received an umbilical cord transplant from an anonymous donor around his first birthday and is considered cured.  CGD is a rare immunodeficiency disease that increases the body's susceptibility to infections. It's estimated to occur in 1 in 200,000 to 250,000 people worldwide.
"We knew it was a chance but for it to happen again to both babies, we were in shock at first," Pownall, 32, told Fox 29.
WOMAN WHO WAS EGG DONOR IN COLLEGE MEETS 'EGG' 18 YEARS LATER
The family's 4-year-old son, Michael, doesn't have the disorder, and was found to be a donor match for both of his little brothers. His parents and doctors at Children's Hospital of Philadelphia explained to Michael what that meant, and asked if he would be willing to help out his brothers.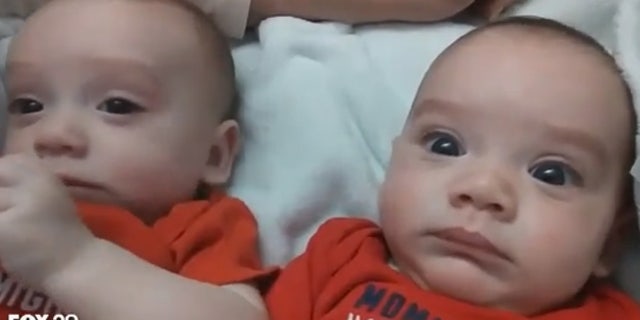 "He's just like, 'I'm a real-life superhero,'" Pownall told the news outlet. "He says, 'I'm going to save my baby brothers.'"
The procedure was scheduled for March, and required the twins to go through 10 days of chemothreapy. Michael went in for his procedure first, and then went to watch his bone marrow be transplanted into his brothers.
"He could have said 'No Mommy, I'm too scared, and I don't want to,' but he's ready to go and he's our real life superhero," Pownall said.
The twins, who are just shy of 7-months-old, spent the following weeks recovering at CHOP. On May 1, Pownall shared a touching video of Michael and his brothers gearing up to go home.
"OK, I saved you guys. It's time to go home," Michael said in the video.
A GoFundMe page was started to help the family cover living expenses and medical bills, as Pownall and her fiancée quit their jobs to care for the twins and older two boys.