India vows to press tobacco companies for bigger health warnings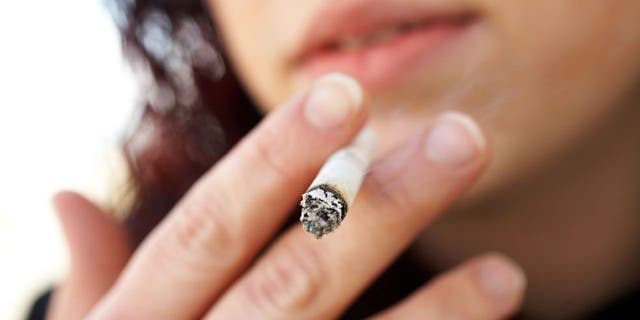 NEWYou can now listen to Fox News articles!
India is committed to boosting the size of health warnings on tobacco products, the government said on Friday, seeking to deflect criticism for delaying tougher new packaging rules beyond a deadline of April 1.
Up to 900,000 Indians die every year of tobacco-related diseases, the government said in 2010. That could rise to 1.5 million by 2020 if users do not kick the habit, the International Tobacco Control Project estimates.
The health ministry set the deadline last October, to push tobacco companies to ensure health warnings cover 85 percent of the surface of packs, up from 20 percent now.
But a parliamentary panel last month asked for the decision to be put on hold, as it examines how the changes will affect the industry's revenues, and its workforce.
A row blew up over the call for the delay when it emerged that a panel member belonging to Prime Minister Narendra Modi's ruling party owned a tobacco business, in what critics called a conflict of interest.
The government would go ahead with the regulation on larger warnings as soon as it got the panel's backing for the move, Health Minister J.P. Nadda told parliament on Friday.
"The ministry is consistent, and crystal clear, that consumption of tobacco is to be reduced," he added, without saying how long the delay was expected to be, or when a new deadline would be set.
India ranks 136th on a list of 198 countries that use such warnings to deter smokers, the Canadian Cancer Society said in a report last September.
"The warnings currently are very weak," said Seema Gupta, an official of nonprofit health and development network the Voluntary Health Association of India. "The delay will lead to an increase in the number of tobacco users."
Global health activists have praised the new rules, which require 60 percent of a pack's surface to carry pictorial warnings. with another 25 percent devoted to written warnings, but the industry has labeled them "drastic" and "impractical".
Some lawmakers on the panel also faced criticism for questioning if there is a link between smoking and cancer. "We have told them very clearly that tobacco has got a direct connection with cancer," Nadda said.